Kudos to the Kalesnikoff Lumber Company
Value-added products are the key to this Kootenay lumber company's success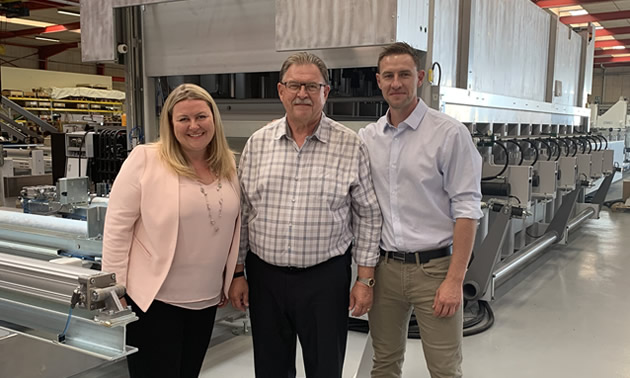 After seemingly unending news stories about mill closures and shutdowns in B.C., one mill in the Kootenays stands towering over the rest. The 80-year-old Kalesnikoff Lumber Company in Thrums is investing in a $35-million expansion. What's behind this success story?
One answer is certainly a committed multi-generational family business, run by Ken Kalesnikoff, CEO and president. Their philosophy is "Take care of the land, and the land will take care of you." One way this is accomplished is by optimizing the products from each log.
A second answer to the company's success is its location in the exceptionally fertile region of the Interior Kootenay wet belt also known as the Interior temperate rainforest. This forest is one of the most productive forest zones in the world and contains a great diversity of tree species. Diversity of trees leads to diversity of products: the company offers over 1,000 different products in both custom and standard dimensional sizes.

But the culminating answer for Kalesnikoff Lumber's success must certainly be that it is a specialty mill that sells value-added products. Currently, the forward-thinking company is building a mass timber facility that will take the company to its next 80 years of success.
"We stay focused and are committed to finding new avenues for growth," said Chris Kalesnikoff, chief operating officer and son of Ken. "Our new mass timber facility is the biggest and most important initiative we've made in our 80-year history.
"Mass timber is increasingly replacing concrete and steel to create more sustainable, resilient and beautiful buildings," said Chris. "These buildings are up to one-fifth of the weight of similar-sized concrete buildings. Not only is mass timber strong and light, it is a renewable resource and captures carbon, using far less fossil fuel to manufacture than steel or concrete."
Changes to the national building code are expected in 2020 that will allow mass timber construction up to 12 storeys.
Numerous benefits to the region and the environment
Kalesnikoff's new mass timber facility will employ 50 new workers and will focus on three products: cross-laminated timber (CLT) panels, glue-laminated timber (GLT) panels and glulam beams/columns. The glulam press line will be operational by the end of this year, and the cross-laminated timber line will be operational by next summer.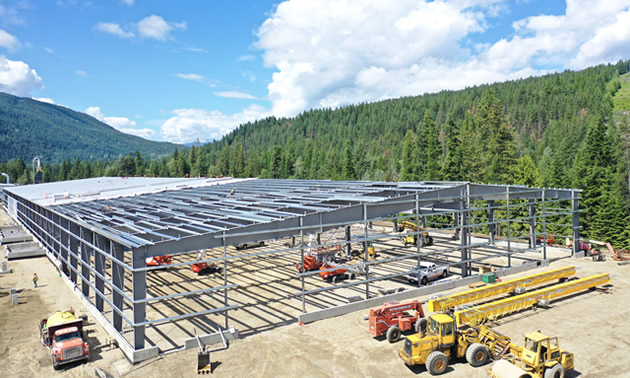 "These products will primarily be used in the construction of multi-storey buildings throughout North America," said Chris. "CLT and GLT panels can be used in floor, ceiling and wall applications. These panels will be prefabricated in our facility and delivered to site ready for installation. Mid-rise and taller buildings that would have traditionally taken months to construct from concrete can now be erected in weeks."
Kalesnikoff's ideal location comes into play as well.
"We have a very diverse fibre basket in the West Kootenay and we plan on utilizing as many species as possible in our mass timber products," Chris said.

"We believe that the future of the industry is value added, and that is why we have chosen mass timber. We are committed to making the best use of every log we touch to support our employees, community, environment and customers."
Krystle Seed, chief financial officer and daughter of Ken, concurs. "We have achieved success in the past by producing lines of non-traditional lumber for foreign markets as well as domestic," she said. "Ultimately, the key is to continue to grow and adapt to the changing world."