Historic B.C. wildfire season
Charred forests will impact the logging industry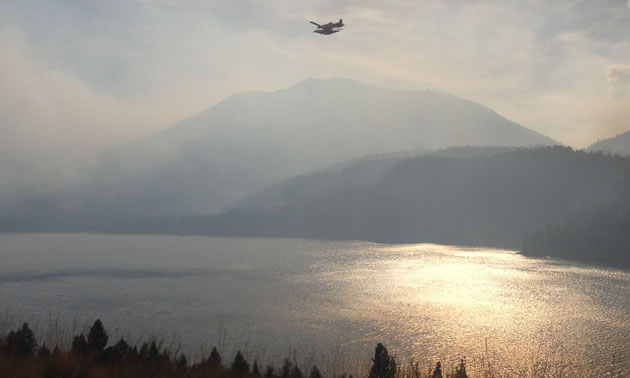 Over 11,000 square kilometres have burned across British Columbia as officials call this an "unprecedented" wildfire season.
The historic season will come with long-lasting effects, especially on the province's logging industry.
British Columbia's Forests Minister Doug Donaldson said an estimated 53 million cubic metres of timber has burned. Salvaging usable timber and finding new areas to log will be priorities to make up for the losses.
Fortunately, no mills were destroyed to date. Although many forest industry companies have been involved in fire suppression efforts, the wildfires prevented many forestry employees from working in the bush.
What's needed now is to get workers back to work and get wood fibre to the mills to lessen the impact of lumber shortages. Reforestation will also be needed.
"We know there is going to be an extremely high need for reforestation and that's been planned right now through my ministry in order to ensure that we do have the timber supply in the future," Donaldson said. "But there is no question that there's going to be an impact from that much timber being burned in the province."
The full extent of the damage won't be known until the fire season is over. In the Southeast Fire Centre's region, which includes the Kootenays, over 350 fires have burned approximately 582 square kilometres as of the middle of September.