Community awards for excellence in building with wood
Wood Works! gives out awards for community wood structures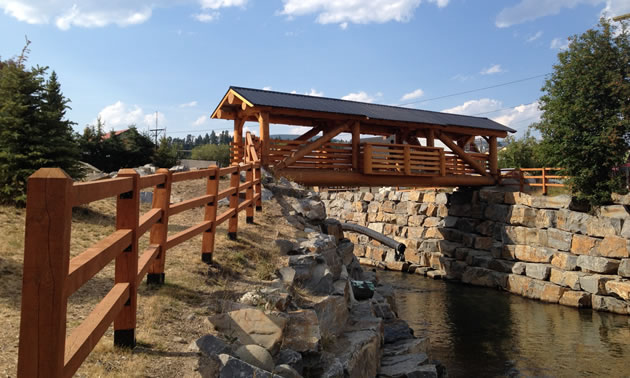 Wood should be our first choice in building materials in Canada, given its abundance, sustainability and excellent value. Over half of Canada's land mass is covered by forests, representing 10 per cent of the world's forests. These forests offer a wide range of environmental, economic, social and cultural benefits.
Wood WORKS!, a program of the Canadian Wood Council, is a national campaign to increase the use of wood in commercial, industrial and institutional construction.
Wood WORKS! BC is giving out its 2015 Community Recognition Awards to B.C. communities and regional districts that have been advocates for using wood in a local project or through visionary initiatives that build a wood culture.
August 28 is the deadline for nominations, and projects must have been completed in the last three years. One project from each local government area association will be selected, and the awards will be presented at the annual Area Association Luncheons at the 2015 Union of B.C. Municipalities convention in Vancouver in September.
This year is the 11th year that Wood WORKS! BC will celebrate the use of wood by B.C. communities. In our region of the Association of Kootenay Boundary Local Governments, the 2014 winner was the City of Kimberley for the Mark Creek Bridge, built by Tyee Log and Timber.
The nomination form for the 2015 Community Recognition Awards is available online. If you have questions, please contact Peter Moonen at 877-929-9663 ext. 5 ([email protected]) or Bill Billups at 877-929-9663 ext. 2 ([email protected]).