An online resource for a food community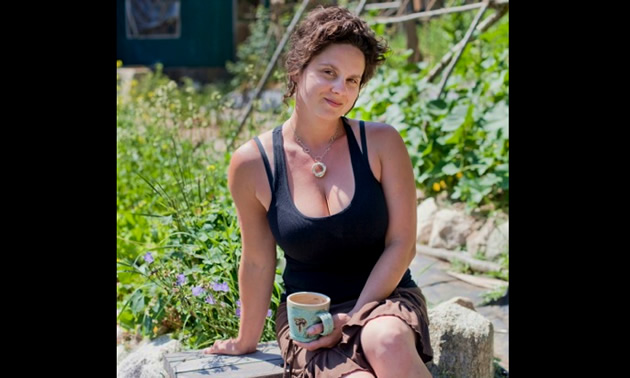 Local farmers and locavores have a new resource—a place to connect and engage with the Kootenay food system.
"The objective with Kootenay Food is that we've really become a central hub for everything having to do with food and farming in the region," said Shauna Teare. She's a Slocan Valley farmer and graphic designer as well as the website developer for the project. "We've developed a really interesting and enticing interface where eaters can come and seek out local farmers," she said.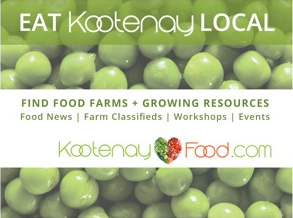 There are a number of channels within the website that allow users to find exactly what they're looking for. The directory is open to any Kootenay food producer and provides a listings by region and category. It's currently filled out for the Slocan Valley, thanks to an area-specific grant. However, farmers or local food-focused businesses can easily add their own business listing. They simply need to click the login button on the site and then follow the promptings. Other options are free classified ads or event listings. All these options provide ways for producers to communicate with their customers and for consumers to learn about what's going on with food in their backyard.
"In this day and age when we're trusting certifications to tell us the integrity of the food that we're getting, we're going beyond that and wanting to introduce people to farmers directly and have them have an understanding of the ethics and the ways that the farms are operated," said Teare. "We're really wanting people to feel connected to farmers, so that's a huge focus of what we're doing."
Farm Food Fork was a four-part initiative under the West Kootenay Permaculture Co-op that is completed with the debut of a Kootenay Food website. The first piece involved an online survey in early 2014. Participants were asked about growing and consuming local food. Some of the results have been shared on Kootenay Food under the "facts" page. Farm Food Fork also culminated in a two-day feast, festival and forum early in 2014. Over 400 people attended the event, which was held in Nelson, B.C. Proceeds were awarded through a bursary fund to local agriculture initiatives that were selected by attendees. Winners included the Queens Bees Project and the W.E. Graham Community Society, which is working on a food bank garden.
Teare said that reactions from the community to Kootenay Food have been nothing but positive. It will be an ongoing project with content being curated into the news section and a monthly newsletter touching on everything in the Kootenay food scene that is sent out to subscribers. The listings, classifieds and events will also be an evolving part of the website as the communities continue to interact. Teare is excited to continue building an inclusive website that will build connections between food advocacy groups, producers and consumers.
"I'm looking forward to seeing the website populate itself—to seeing added listings across the region," she said. "Our real work right now is to get out there and hit the ground and visit all the farmers markets and talk to farmers directly and get them posting on there. Once they're on there, they're pretty blown away with what is available and how well it interacts."