Taking the reins at Kicking Horse chamber
Shelly Wadden has empathy for business owners—she knows from experience that it's sometimes tough to be in the driver's seat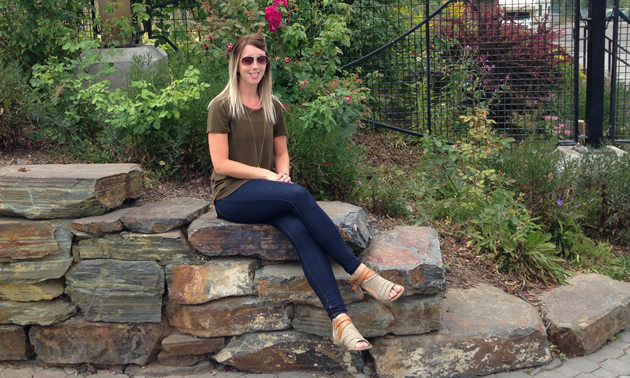 In her brand new role as executive director of the Kicking Horse Country Chamber of Commerce—she took on the job in late June 2017—Shelly Wadden relies on her experience as a chamber board member and a business owner. She acknowledges that in spite of that experience, she still has a lot to learn.
"When the chamber manager position came up," Wadden said, "I saw it as my window of opportunity to work with the business community but not own a business—I knew I didn't want to do that again at this point. I bring enthusiasm and passion for growing the local economy, and I have other skills that I can offer. I've spent my whole career listening to people, learning what their needs are and hooking them up with the things that will help."
Engaging resources
Wadden believes in ongoing education, and that her greatest resource is the business community itself. She is committed to engaging that resource in a way that supports its success. To do that, she needs to learn what the businesses in Golden most need, and then to find opportunities to have those needs met.
"We need to be creative in our marketing campaign, meeting businesses and community members where they're at, tailoring our information to meet their needs," she said. "We need to engage people—that's the only way they'll take in the information."
The power of recognition
"A simple thank you goes a long way," Wadden said. "Appreciation for what people do, for their ideas and their time, is important. Even if we can't act on what they're saying, it adds to the pool of information we have. Every voice matters."
Furthering the promotion of recognition within the community, Wadden is doing the groundwork for Golden's annual Community Excellence Awards, scheduled for October. She hopes in a short time to be able to organize regular luncheons and other events for chamber members.
"My initial mandate in this position is to create a climate for experimentation in which there is recognition and support for great ideas, and a willingness to challenge the system," she said. "I'm excited about the great opportunity for growth here, and to be part of that growth."