One-on-one with Melanie Myers, executive director of the Kicking Horse Country Chamber of Commerce
Local music events and activities on the agenda for summertime upswing of visitors in Golden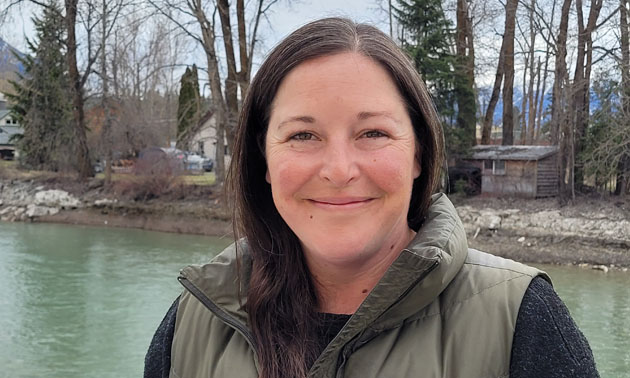 Melanie Myers may be a new face at the Kicking Horse Country Chamber of Commerce, but she's got a long history of involvement in the community of Golden. From marketing the merits of the world-class Kicking Horse Mountain Resort to her extensive experience with local non-profits, Myers brings a unique perspective to her new role as executive director at the Chamber.
"Thriving business is a huge part of a thriving community. It is all connected!" said Myers.
The Kicking Horse Country Chamber regularly hosts events designed to raise awareness of the amazing businesses and organizations that are located across the Columbia Valley. For example, the recent Connect Golden event—held at the Golden Civic Centre—showcased over 25 different vendors to the public.
Since starting in January of 2023, Myers has been kept busy in her new role. She brings an open door policy to her position and welcomes conversations with local businesses and members of the community. KootenayBiz managed to catch up with Myers and she filled us in on what's happening in the region and future plans for the city.
What motivated you to become the executive director of the Kicking Horse Country Chamber of Commerce?
I have worked in the non-profit sector here in Golden for over a decade and love all of the relationships I have built over that time. The position at the Chamber felt like it would be a great next step in connecting those relationships with the business community.
How long have you had the position of ED?
I started in this position at the beginning of January 2023 - I am still very new and have lots to learn!
What accomplishments has Golden seen in the past year?
Golden has seen progress in potential housing development which is very much needed as well as a number of beautification projects that help to make our town more appealing for both residents and tourists. The Kicking Horse Country Chamber of Commerce also hosted the first in-person Business Community Excellence Awards after COVID this past November which was a great accomplishment/event for the community!
What are some challenges unique to the Golden region?
Golden is a bit of an outlying community in the East Kootenays and this can sometimes be challenging in terms of service provision. Often regional positions in different areas (health care, mental health, etc.) are situated in Cranbrook and the staff are not close enough to the community to consistently be present in person. While virtual meetings are great in many ways, they do not create the same relationship as in-person connection.
What's on the horizon for Golden in the coming year?
Work will continue with the housing development and the Chamber will help in whatever capacity we can to move it forward. Many partners are also going to be continuing to work towards attracting/retaining additional childcare workers to help ease the childcare crisis - which in turn becomes an employment issue for many families. With summer coming up, Golden will be a hub for outdoor activities and recreation and we will see a big influx in visitors. We look forward to welcoming them here and hope that they will attend some of the live music events that run regularly in the community! The Summer Kicks Series is on Wednesday evenings at Keith King Memorial Park and on Saturday evenings the Golden Skybridge is hosting a variety of musicians. Come check it out!
If you could do one thing to improve Golden regardless of cost, what would you do?
Build an affordable housing complex for all of the seasonal workers and other members of the community who cannot find a place to live.
What do you love most about working and living in the community of Golden?
I love the diversity of people that live and work here. From locals who have been in the area for decades to young working professionals who have chosen to call Golden home, there is an amazing spectrum of ideas and community knowledge to draw from when looking to create a future that is bright for all.