Jon Wilsgard, Golden CAO
Jon Wilsgard appreciates and protects the everyday conveniences that Golden's citizens take for granted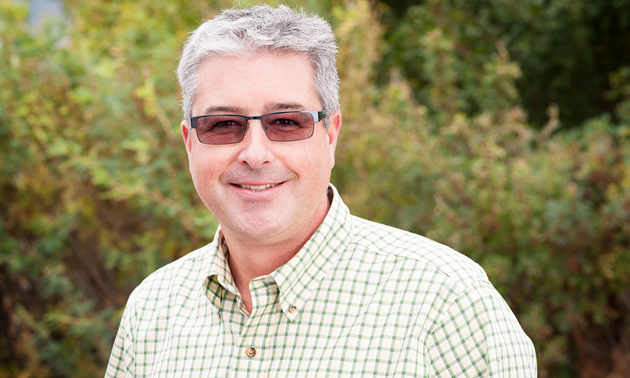 Jon Wilsgard, CAO and corporate officer for the Town of Golden, B.C., grew up in a one-room log cabin in northern B.C., with no electricity or running water. He has a deep appreciation for the comforts and conveniences that we mostly take for granted. He sees the function of municipal administration as a noble one that provides fundamental services for civilized living: clean water, waste management, streets and roads, lighting, garbage pickup, recreation and utilities.
"The CAO position is like the pinch-point in an hourglass," Wilsgard said. "Above the pinch is council and the public, and below the pinch are the staff. I'm responsible to and for all of them."
We asked Wilsgard to tell us more about his work and his philosophy.
What is something especially significant that you've achieved?
Building and maintaining as much as possible a harmonious working environment within the building and with the municipality. Establishing more responsibility and accountability to the municipality and better messaging about what we are and what we do.
What's one of the challenges of your job?
It's important for the public to understand that local government doesn't have huge pockets. We're pretty small in terms of our capacity to provide services—we have just 35 employees. Local government is perpetually under-funded, and we simply cannot tax enough for what everybody would like us to do.
Local governments are completely unable to address their infrastructure deficits without the help of higher levels of government. We should be getting consistent streams of funds rather than having to fight for grants. This system is increasingly unworkable.
What kind of support can Golden's citizens give you?
We're always looking for a modicum of engagement to let us know how we're doing. People often don't pay attention to things unless they're negatively affected by them.
What's your focus for 2017?
Addressing unending infrastructure needs. One of the biggest projects that we're undertaking is the necessary revamping of our sewage lagoons—it's a requirement for basic public health, and it's actually a pretty amazing project.
We're also considering the growing need for quality-of-life amenities like parks, trails, green spaces, public facilities and recreation facilities. They are often high-cost, and we have the added pressure of being a tourism-based community.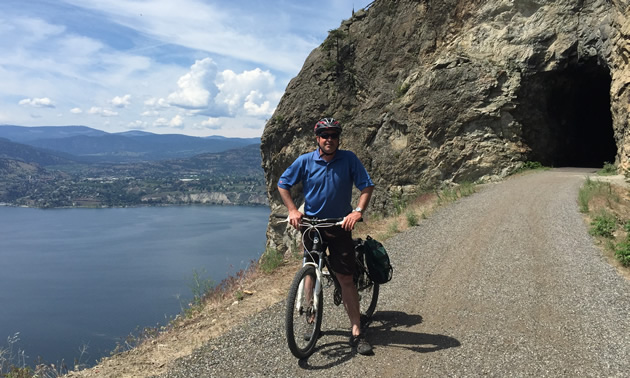 What significant strength or skill do you bring to your position?
Providing an approachable figurehead for local government and administrative consistency to the organization. My 22 years in Golden means that I know a lot of people and I would like to think I understand the community in many ways.
Do you have some words of wisdom for someone seeking office in local government?
They have a great responsibility because the decisions they make will affect the community for decades to come. They need to be aware of the entire scope and depth of what local government is, instead of focusing on an agenda which may be politically driven or short-lived. They need to think holistically, and that goes not only for the people who are elected, but for the City staff and the population as well.
What's on your work agenda for the new year?
We have our hands in a lot of pots in terms of grants, both applied for and approved. We're doing major revamps to our outdoor pool. We're doing the finishing touches on a section of our community trails, which has been highly anticipated. We're beginning Phase 1 of a three-phase program to bring in bear-proof garbage bins. We'll be actively constructing a new summertime visitor centre on the highway and finishing off and planning further infrastructure work. We're waiting for more grant money for further projects as well.
How do you define success?
To be well remembered as someone who honestly and diligently tried to improve the human condition in the world around him.