Golden's movers and shakers
The community of Golden, B.C., continues to benefit from the vision of its leaders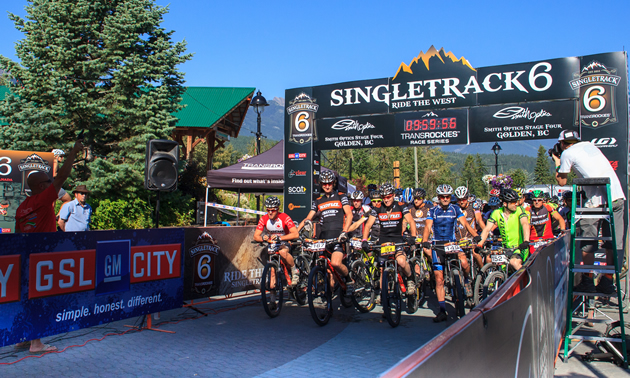 The power of a good idea can be pretty much endless. Here is a list of the citizens of Golden, B.C., who are currently putting their time and energy into having their good ideas make a positive difference—economically, environmentally and recreationally—in their community.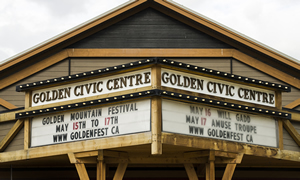 Kenton Donaldson and Mark Nagao are bringing craft beer to Golden: Phase 1 of WhiteTooth Brewing Company is scheduled to open in early 2016.

Magi Scallion is a high-energy athlete and event organiser who created the Golden Ultra race which took place September 18 to 20. She is also the event organiser who manages the successful Golden Mountain Festival for Tourism Golden.

Atma Sandher owns the successful Ponderosa Motor Inn and in February 2014 he and his sons opened the new Holiday Inn Express Golden-Kicking Horse. Sandher also sits on the boards of several service organizations in Golden.

David and Lolli Gagnon of Higher Ground Mountain Sports have taken over the BikeShare bicycles left from that defunct project, resulting in an exponential increase in visitors renting and using these bikes. The Gagnons are also pioneering bike guiding and high-end rentals.

Joanne Sweeting, executive director of Tourism Golden, has overseen a number of exciting projects that have resulted in appreciable financial increases for local businesses, and there are lots more projects in the works.

Mark Teasdale owns Columbia Wetlands Adventures, which offers unique tours of the Columbia Wetlands and rental of SUPs (stand-up paddleboards), kayaks and canoes. Teasdale and a few friends have hand-built a tourist attraction, the World's Largest Paddle, certified by Guinness World Records.

Jeremy Harris heads up the Golden Cycling Club, a volunteer organisation working to improve the more than 100 kilometres of mountain bike trails in Golden by actively seeking grant funding and sponsors, working closely with the ministries, regional and provincial bodies and local landowners. Because of the club's work, Golden is able to host important mountain biking events.

Jeff Dolinski is the president of the Golden Nordic Ski Club, a volunteer organisation that led an initiative to create a new day lodge and trail system at Dawn Mountain, enabling them to host the 2012 Canadian Masters Championships. The club contributes significantly to Golden's tourism economy and its recreational resources.

Colin Wallace is the president of the Golden Snowmobile Club, which focuses on trail creation and maintenance and its own marketing brand, Sled Golden. Tourism Golden and the club together produce the Golden Snowmobile Trail Map and have achieved an increase in visitation and trail use and a noticeable extension of the winter season.

Myles Delorme of Skydive Extreme Yeti is helping people cross one more item off their bucket lists, and those people have nothing but good things to say about Golden, B.C.