Golden Chamber Business & Community Excellence awards handed out
Thirteen awards were handed out during the gala dinner and event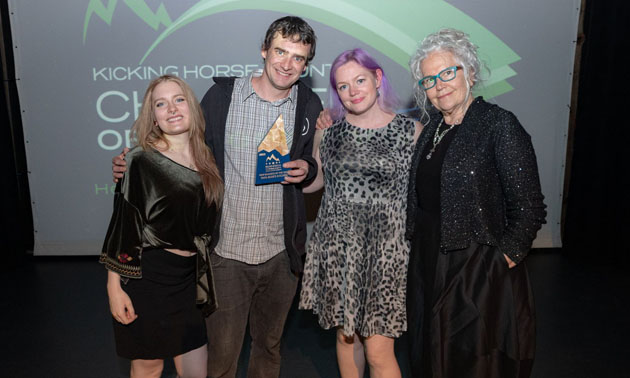 Laughter and camaraderie filled the Civic Centre in Golden for the annual Kicking Horse Country Chamber of Commerce 2022 Business & Community Excellence awards celebration, held in late November.
In total, 13 awards were handed out. Businesses recognized at this star-studded event included a beloved cafe and bookstore that's celebrating their 20th year in the community, a company that specializes in creating fragrant, hand-crafted candles and a sustainable farm operation that grows beautiful blooms.
Congratulations to the following winners of the 2022 Business & Community Excellence Awards:
It's only been open for a little over a year, and already Papa Bear's Kitchen is a big hit with locals and visitors who walk through the doors of this little cafe. Menu options include a mouth-watering array of hot and cold sandwiches, daily soups, delicious coffees, chicken wings and even "pocket bacon"—aka bacon to-go! Congratulations to Papa Bear's Kitchen.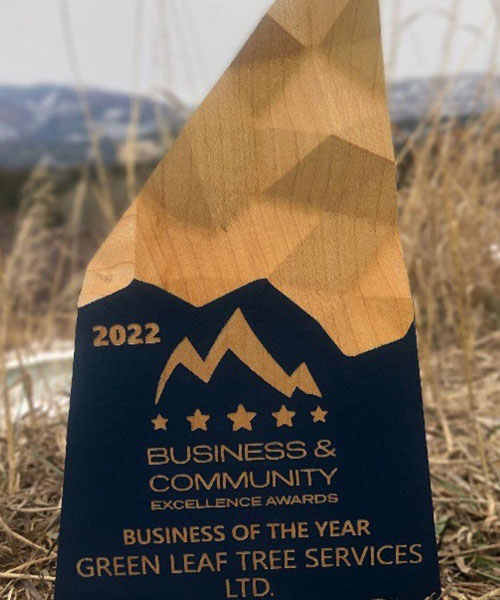 Green Leaf Tree Services Ltd. takes their care of trees seriously. With three fully-certified ISA arborists on staff, they provide a full range of services including tree and shrub pruning, risk assessment, tree removal, firesmart treatments and more. The company has been in business for over 16 years and looks forward to many more years serving the Columbia Valley region.
Castledale Flower Farm is a small-scale, sustainable farm that specializes in growing old-fashioned floral favourites like dahlias and sweet peas. Farm-fresh seasonal bouquets and subscriptions are available throughout the growing season. Arrangements are also available for special events and occasions, such as micro weddings, elopements and more.
Flavour fusions inspired by the delectable tastes of Mexican cuisine, created using the freshest ingredients possible—this is Resposados Tacos. This popular restaurant is the winner of this year's Food & Beverage award and serves up delicious and authentic tacos, burritos and more. They're also dedicated to making a difference in the lives of others by partnering with non-profit organizations like Eden Reforestation Projects, which aims to plant trees and provide jobs to poverty-stricken and undeveloped areas in the world.
Congratulations to the team at McDonald's Golden on their Franchise of the Year win. The franchise sponsors and supports many community programs and teams in Golden, including the local food bank, the senior's centre, the Golden Rockets hockey team and the scholarship program at Golden Secondary School.
Sideways Strategies is a leading-edge company that offers courses in the sports of skateboarding and snowboarding and helps riders to hone their abilities. Created by professional snowboarder and lifelong skateboarding enthusiast Jessie Oatway, the company offers programs for any age of rider—from toddlers and teens to 80-year olds. Oatway was also the winner of this year's Peter Bowle-Evans Volunteer award.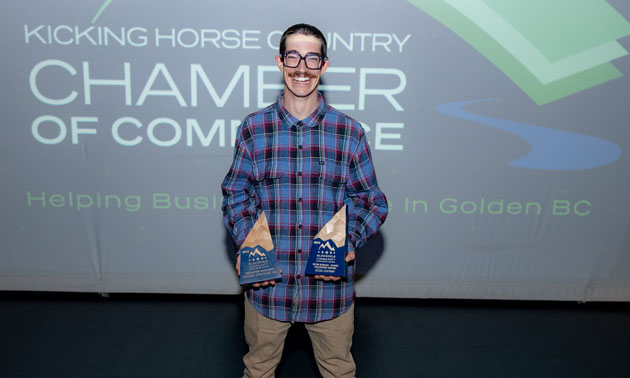 Peter Bowle-Evans Volunteer Award: Jesse Oatway
Not only is Jesse Oatway a family man, he's also a professional snowboarder and skateboarder, the owner of video-production company Oatway Productions, executive director at Sideways Strategies and social media manager at several other businesses. Oatway likes to keep busy, but that doesn't stop him from volunteering his time and efforts towards other worthwhile causes in the community.
The mandate of the Abbeyfield Houses Society is to provide affordable accommodation and companionship for lonely elders within their own local community. Each house under the Abbeyfield Society leadership is a non-profit, registered charity and is run entirely by community volunteers who provide staffing, social activities and care for residents. Abbeyfield House Golden has been providing local seniors a comfortable and safe home for over 20 years.
Customer Service Excellence: Apex Auto
"A huge thank you to our wonderful staff who make a great impression and put their best foot forward everyday," reads the announcement on the Apex Auto Facebook page sharing news of their award win. Apex Auto is a full-service automotive repair centre and is well-known in the community for fair prices, competent and knowledgeable technicians and honest service—no doubt thanks to the entire team! Congratulations Apex Auto on your award win.
"Beers to toast your ultimate moments" is Whitetooth Brewery's slogan. Since opening in 2016, the brewery has experienced many ultimate moments, including a big win at the Canadian Brewing Awards in 2020, and most recently, bringing home two awards at the 2022 BC Beer Awards.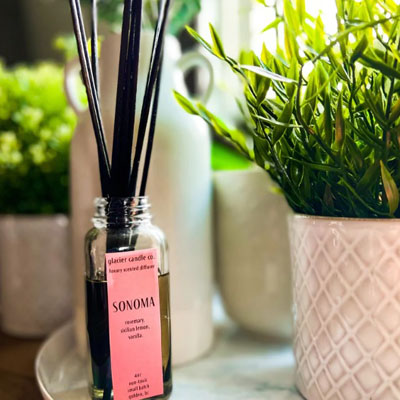 The Glacier Candle Co. hand-crafts small batches of scented candles, diffusers, room sprays and more. Products are created using a blend of coconut and soy wax, essential oils and phthalate and paraben-free fragrances. The Glacier Candle Co. collection includes popular scents like Orchard (reminiscent of a sunny summertime peach orchard) and relaxing Tranquil, along with seasonal and special fragrance creations.
Bacchus Books & Cafe is housed in a tall, two-storey building painted in warm and welcoming yellow. Situated in downtown Golden, the spot is celebrating their 20th year anniversary this year. The cafe menu features an assortment of delicious snacks and meals, including an all-day breakfast, daily soups, lunch options and yummy baked goods. The bookstore carries both new and used books, along with a varied selection of gifts, games and more.
"Small town club with big time golf" is how the Golden Golf Club bills itself on their website. This 18-hole championship course was a regional recipient of the Golf Facility of the Year in 2020, awarded by the Professional Golfer's Association of British Columbia. Spectacular mountain vistas beckon from every hole and golfers can take advantage of special deals and packages throughout the season.