The Fernie Catering Co.'s food philosophy is rooted in seasonal, sustainable ingredients
Red Seal Chef Barrie Elliott and her team bring delicious, seasonally-inspired dishes to their catered events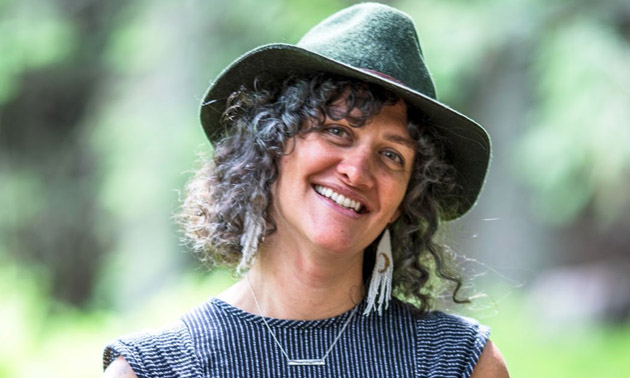 Imagine dishes like comforting mac and cheese, made fresh in-house with al dente Cavatappi noodles and a creamy Bechamel sauce. Or lemongrass and ginger chicken noodle soup, just perfect for those days when you feel less than your best. How about crisp and flaky pot pies, overflowing with savoury goodness like chicken, leek and brie or perfectly peppered beef and mushrooms? Sounds good, eh?
These are just a few of the mouthwatering creations that come out of the kitchen at the Fernie Catering Co., owned by Red Seal Chef Barrie Elliott.
"[Our focus] is to bring high-quality, fresh food to Fernie through catering events and our pre-made food selection," she said.
A love of food culture starts early
Elliott grew up in Nova Scotia and spent much of her childhood working in her parents' health food store and restaurant. That experience nurtured her love of the food and catering industry and led her on a culinary journey across Canada and beyond. Eventually, the path led back to Fernie, B.C., and Elliott has called the small mountain community home ever since. She started the Fernie Catering Co. in 2018 and brings the same integrity her parents brought to their business to her own.
"I feel like you have to stay flexible about what kind of business the community is looking for," she said, "and how you can serve your customers the best in the different seasons."
Barrie's food philosophy
Incorporating seasonal produce is key to how Elliott runs her business. Sustainability is also a fundamental part of her catering company.
"We pickle, ferment and freeze all the beautiful produce that is grown in the valley," she said. "I have a medium-size personal garden and use a lot of the herbs, edible flowers and berries in my events. I also compost everything that comes through my kitchen."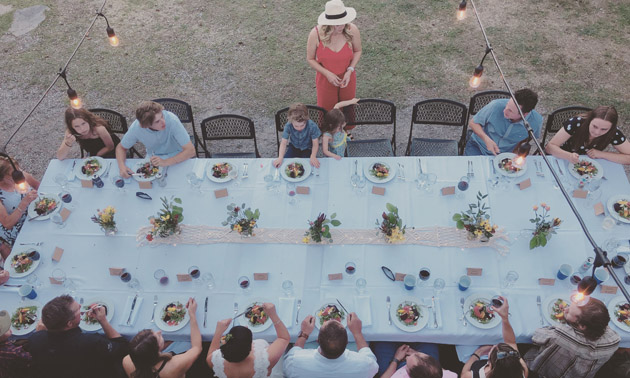 The Fernie Catering Co. can play host to many different types of events. Elliott and her team specialize in creating customized multi-course meal plans for weddings, corporate events, long-table dinners, family-style get-togethers and backyard barbecues. Elliott works closely with each client to design a menu that will best encompass their budget and tastes. A popular offering is the company's charcuterie platters and boxes, featuring a delicious selection of local meats, cheeses and seasonal accompaniments.
"We focus on high-quality seasonal and local products to highlight in our menus," she said. "I was trained in French culinary techniques and have a love for Middle Eastern and Asian flavours."
For those days you don't feel like cooking. . .
The Fernie Catering Co. has also branched out into the pre-made meal market, offering a wide selection of high-end, ready-to-eat meals to customers.
"At this time we are selling our five-inch savoury pies to six retail stores in the Kootenays," Elliott said, "and direct-to-customer on social media and our website."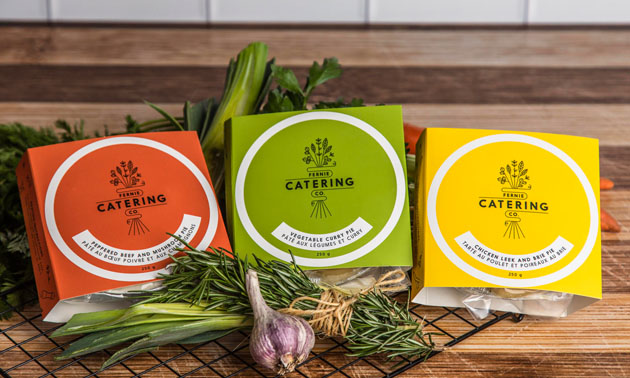 Just in time for barbecue season, new burger bundles are now on offer at the business. Customers can choose from three different types of burgers: Spanish lamb & beef, turkey with feta and red peppers, or smoked beet. Bundles also include everything you need to make mouth-watering burgers at home, including freshly-baked brioche buns, pickled onion and zucchini, and roasted garlic aioli.
When Elliott has some downtime in her busy schedule, she also offers the Wednesday Lunch Club.
"It's kind of a pop-up lunch club that happens when I'm a little slower," she explained. "I started Wednesday Lunch Club to create a community of people who want to share lunch mid-week with one another—from the 9-5 office worker to new moms wanting to connect with each other."
According to Elliott, it's been a popular venture with over 300 meals sold.
"It's a fun way to work on a new recipe and highlight local ingredients," she said.
Highlighting the local culinary scene in Fernie is among the many talents of this hard-working chef. Back in 2015, she competed and won her episode when she appeared on the Food Network show Chopped Canada. Her win helped launch her own business. With many talented chefs working in the region, Elliott is dedicated to helping and encouraging other food-based businesses with their own success.