How to run or attend an outstanding conference
Avoid stagnation with these super seminar solutions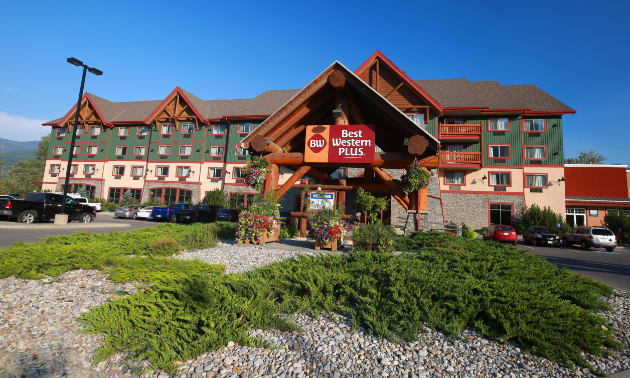 It's time for the big conference and you're in charge. You'll need to be more prepared than you would be for a casual Friday meeting and pack up more than a toothbrush for the weekend symposium. Are you ready?
When hosting or attending a work retreat or conference, there are a number of things to keep in mind so the event goes smoothly for yourself and everyone else in attendance. Having someone guide you through the process is a welcome boon in what could otherwise be an overwhelming experience.
Renné Hooper is sales and catering co-ordinator for Best Western Plus Fernie Mountain Lodge, taking care of booking and managing events such as conferences, weddings, reunions and workshops. She helps conference-goers and organizers have productive and positive experiences while working away from the office.
"I go over the entire event with the client, timeline, budget, number of guests, catering (including dietary restrictions), desired outcome, equipment/décor—everything," Hooper said. "Asking clarifying questions at the beginning of the planning stages helps eliminate issues leading up to and during the event. At times, these questions are things that the client hadn't thought of. Doing so aids in a smooth event for the client and our staff."
Communicating with colleagues by sending and receiving information ahead of time will clear up confusion that could crop up during your planned event. Hooper highlights some of the most problematic issues that can plague an otherwise successful gathering.
Symposium snafus
The first mix-up that comes up is something we've all endured at one time or another by living in a region with multiple time zones. "Fernie is in Mountain Standard Time, not Pacific," said Hooper. "When delivering event info to your colleagues/guests/delegates, best to include a note regarding our time zone."
Other hiccups along the way might be hard to foresee but occur often enough that you'll want to have a strategy in place to make sure they don't derail the agenda. "Power outages/water advisories/road closures—it happens," Hooper said. "We do our best to make these occurrences less disruptive for you."
Last minute changes such as having drastically more or less attendees than you anticipated can instigate anxiety. Save yourself the stress by being proactive beforehand. "Sometimes you plan for 30 and 60 show up, or you plan for 100 and 20 show up," said Hooper. "When possible, sending out RSVPs, asking for a deposit and calling people to remind them (of the event) will help keep to your intended numbers."
Timing is everything
Another number to consider is the duration of your conference. "Stick to a timeline and try not to go over time," Hooper said. "Aim to keep the seminar under eight hours including breaks, lunch and site visits. Any longer and your attendees may start to drift off and not retain what they've learnt. Always factor time in for breaks throughout the day. A five-, 10- or 15-minute break every two hours is very beneficial not just for your attendees but for you, the facilitator, as well. A stretch, bathroom break, coffee refill, checking in with family or the office and posting a pic of the awesome ski run you did yesterday will aid in retaining info and help to avert people from being on their device during a presentation or meeting."
Location, location, location
All work and no play makes a conference a dull gathering. Utilize the wonder of the Kootenays to leave a lasting impression on attendees. "The majority of the out-of-town guests that come for meetings take advantage of what Fernie has to offer," Hooper said. "(Spend) a day at the ski hill, bike our amazing trail network, take in a performance or check out our awesome variety of restaurants and watering holes. People are pretty excited to have their meetings here in this gem of a town."
Heading into your function, know what the needs, budget and desired outcomes are. If you or your attendees have never been to the location of the gathering or are unfamiliar with the area, do some research. Factor in the commute from airports, time of year, holidays and road closures. As a parting nugget of wisdom, Hooper offered a final piece of advice. "Ask questions, plan and ask more questions," she said.