Fresh spices
Tandoor & Grill serves up award-winning traditional Indian food in the mountains of Fernie, B.C.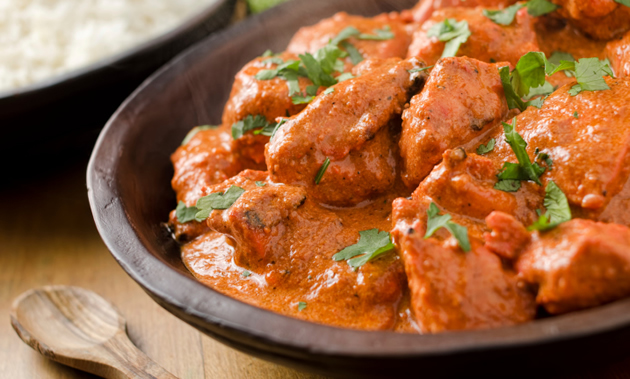 For anyone who appreciates Indian food at all, just reading the menu for Tandoor & Grill in Fernie is enough to get mouths watering. Manager Bobby Tamber told Kootenay Business about international-fusion inspiration and his head chef's talent with spices and focus on freshness. Read on to find out what makes the restaurant at Fernie's Stanford Resort so good at exotic cuisine.
Where do you find inspiration for your culinary creations?
My inspirations came from Switzerland. I graduated (with a diploma in cooking) from Switzerland and then I worked there for seven or eight years in a restaurant that served both Western and Indian. I worked at a hotel serving four-star cuisine for four years. They served French and Indian food, and that translated into my style as I began to create fusion (cuisine). I liked to work with the different spices. At Tandoor & Grill we have both Indian and Western.
We kept on working with the old menu at Tandoor & Grill when I took over. It features authentic East Indian dishes. The head chef is Keshab Sapka. He worked in Qatar and in India, and he's from Nepal. He learned to cook from his mother, so he brings his family tradition to Fernie. He brings a special touch with spices—that's his specialty. He's very good at getting the spices and mixing them up.
Who would you name as your favourite chef or cook? Have they influenced your own style?
I have been inspired by a cook in Switzerland named Mr. Sharma—(he was my mentor) and I got the chance to work with him. That's where inspiration came to me for my cooking. I went to school and every six months I had practicum where I would work with him. His style influenced my style. He can cook everything—French, Italian, Spanish, Indian. He is very good at fusion.
Which dish do you consider your signature and why? Is it among the most popular at your restaurant?
The beef kadai would be (my choice of) signature dish. My chef is very good at working with the spices. He grinds them and then he cooks it in a curry until the gravy is all absorbed by the meat. Butter chicken is one of the most popular, which is a good combination, as well as the lamb vindaloo. The lamb vindaloo is kind of a fusion dish from Portugal. When the Portuguese invaded India they introduced the dish. The only alteration from India has been the availability of coconut there.
The chef believes in fresh ingredients. He gets everything in small portions and fresh every day. He doesn't want to put anything in the freezers. That style of fresh food came from his mom. Everyone who tries the food here comments on the freshness and the spices. He mixes his own spices, which is all according to what will complement the meat. He oversees and he tries to do almost everything himself (laughs). We do have another chef working with him and they work very well together.