Fernie's mayor thrives on service
Mayor Mary Giuliano serves the community of Fernie, B.C., with vision and with love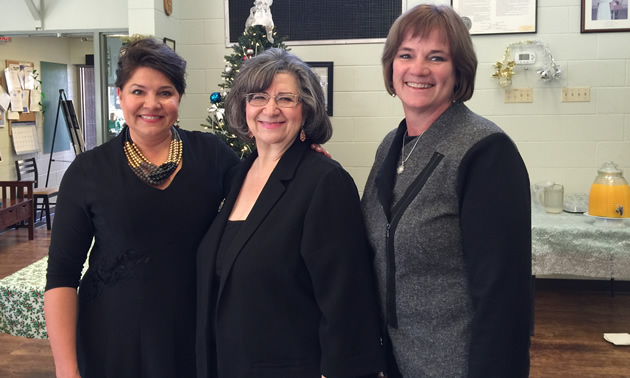 Mary Giuliano, the mayor of Fernie, B.C., has completed the first year of her second term in office. She said that though she has lived in Fernie for most of her life, the community still has some surprises for her.
We asked the mayor to tell us more.
What's something new that you learned recently about your community?
I know Fernie is very resilient, and I've always known it has great volunteers, but this year I learned that some people had a vision over 30 years ago, to develop trails around Fernie. These people began Fernie's huge trail system and are still working to build these trails—volunteering for all these years.
At our council meeting on December 14 we honoured one of those visionaries, Pat Gilmar, with the George Majic Spiritus Award. Pat is still volunteering and working on the trails, which have become an economic driver for us and for the whole province.
What have you learned about yourself in the past year?
I'm just as resilient as my town. When you're in the public eye, you're going to be critiqued about everything you do, and I realize that I've toughened up. I listen and I help as much as I can, and I always want to keep my love and passion for the community, but I don't take things personally.
If it were possible, what is the first project you would work on for your community?
The first thing on my dream list would be for all the roads that need resurfacing to get done. The next thing, if I had the funding, would be to build a new fire hall. Then, if I had a few extra millions, I'd love a new arena.
What's been a stretch or challenge for you in your new term in office?
Being the mayor with a new council has caused me to grow and be more understanding. We have three new, young councillors, and they think differently. This has allowed me to stretch my thinking on what today's issues are.
For instance, we had some younger people come to city hall to apply for a marijuana dispensary license. We reached a compromise and are doing some research, and that opened my mind. Ten years ago we never would have been faced with this decision.
What are your council's strengths?
I think everybody is quite passionate about making sure that Fernie moves forward. We have good strength and balance and experience. It gives us a good perspective.
To your mind, what are some important elements for success?
Vision, compassion, integrity, reliability, love. You need to have an overarching love for people, for the community, for your work and honesty.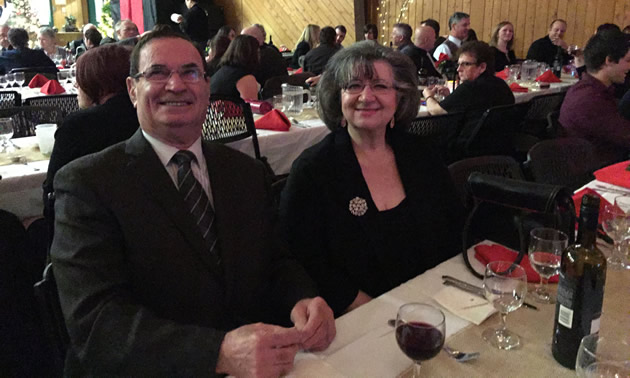 What is an especially meaningful compliment that you were given?
A very successful businessman said he recognizes that I'm sincere and genuine, and that meant a lot to me. I hope people recognize that I work hard and I love my town.
What's a piece of good advice you were given?
Think before you speak! I think it was my dad who told me that piece of advice. It's usually the truth that pops out, but there are times when it's important to be careful about what you say and how you say it.
What's your favourite quote?
Something that I say to myself now and then is, "This too shall pass." Professionally or personally, whenever things don't look so well, I tell myself this too shall pass. And when things are going well, I make a point to enjoy it, because I know this too shall pass.
What's the biggest risk you've ever taken?
Becoming mayor was a big risk. I loved being a councillor, and I accomplished a lot. Being mayor has been a tremendous learning experience. It's hard work and long hours, but I love it. I love being of service—knowing I'm helping people is the greatest reward.
Is there anything you'd like to add?
We have a great staff at city hall and we have a really wonderful community of people that call Fernie home. Regardless of what might be in the future economically, Fernie will always be here because of the wonderful people.