Fernie's CAO reports
Community collaboration and engagement support Fernie's long-term sustainability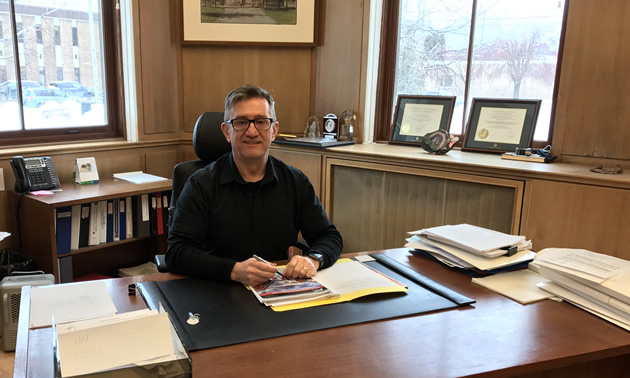 As CAO for the City of Fernie, Norm McInnis is busy creating opportunities and supports for economic development, and his unique approach to success in that work is through community involvement.
"It's more the community engagement that I'm really passionate about," McInnis said, "rather than the traditional focus on business attraction and retention to drive economic development."
Wikipedia defines community economic development as "a field of study that actively elicits community involvement when working with government and private sectors to build strong communities, industries, and markets . . . using local resources in a way that enhances economic opportunities while improving social conditions in a sustainable way."
"What's in it for me?"
McInnis believes in presenting opportunities for Fernie's residents to help create policy, encouraging their involvement in achieving enhanced, sustainable economic opportunities and improved social conditions—benefits that enrich and support the entire community, immediately and for the long term.
"For business owners, it might be about understanding the new economy and Internet marketing and how they can enhance their business model to be more successful," McInnis said. "And it may mean bringing in a whole new field of employment in our community, taking on some of the assets we have here. It's gotta be about moving to action. Our role in the short term is to create the space for discussions to start, so that action can begin."
Communicate, plan, take action
McInnis said that the City is committed to being a good steward of its physical assets—recreation centres, parks, trails, roads and water systems—and to involving the community in getting the highest possible value out of those assets.
"We're really focusing our community services department on public engagement, communication and this idea of sustainable service delivery," he said. "That's at the heart of asset management, and that's where community engagement and partnerships come in.
"I think that leadership is about the big picture, the vision, and it goes hand in hand with management, when you move to action and implementation. For me, the creative side is about looking at disruption and innovation, and not simply defaulting to the way we've always done things, but having the courage to step out and try things that are different. It means being nimble and not afraid to change course or even to fail."
Reassuringly for his community, McInnis has years of previous success in the implementation of the community engagement model, and he's an instructor for the Citizen Engagement and Consultation course for the National Advanced Certificate in Local Authority Administration II program at Dalhousie University.