Fernie lifestyle rocks
Ireland-born Seán McTernan came to Canada for the whitewater kayaking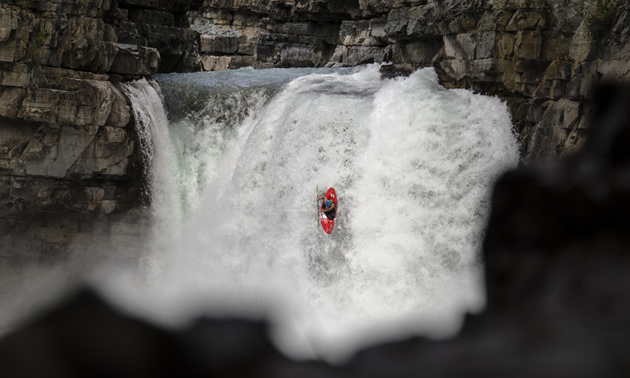 Seán McTernan is a 28-year-old, whitewater-loving graphic and web designer from Ireland who, with all the places in the world to pick from, has chosen to make Fernie his home. McTernan came to Canada in October 2012 and lived in Calgary for three years before moving to Fernie.
"The outdoor lifestyle really hooked me," McTernan said. "Fernie was the first town that I visited outside of Calgary, and I was absolutely blown away by the river and the town itself and the lifestyle. It kind of put a pin in my head. The company I worked for had us working from home for about a year, and I did that in Calgary and then decided I could do the same work from Fernie."
That company significantly scaled down as of July 2016, prompting McTernan to form his own company, Beyond the Summit Print & Digital Design. He contracted to continue to work for some of his former clients, some of whom were not aware that he had moved to Fernie a year earlier. Such is the long reach, power and seamless convenience of the Internet.
McTernan had an easy transition into his web-based business, and that may have been because he already had a client base and he knew the kind of clients he wanted in the future.
Whenever he's not working for his clients or kayaking the local rivers, McTernan is working at growing his business. He said his new membership with the Fernie Chamber of Commerce has already proven valuable. He has met many local business people and received a few useful tips in the course of social conversations with them.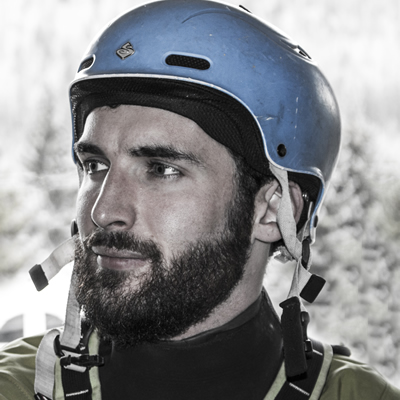 "The biggest challenge is getting my name out there," he said, "to let people know what my services are. I do graphic design, web design and print brokering. Clients provide me with written material, or at least a concept, and I create the graphics to go with it. I make it look professional. And if your company produces any type of printed material, I can shop around Canada to find you the best deal available for printing."
McTernan pointed out that in any industry where the work is digital-based, it makes no difference where you're situated geographically. The work and even the conversations can all be done via the Internet. Really, the only limitation is personal motivation. If you're willing to make the phone calls and send the emails, it's no different than if you were in Calgary or some other city.
"If you're very lifestyle-driven like I am," he said, "and if your work can be online based, I don't see any reason you shouldn't move to the place that gives you that important lifestyle and make it work.
"Online, you have the world at your fingertips, and I'd encourage everyone to take advantage of that. I don't see the limitation. I'd be doing exactly the same work, exactly the same way, if I were still in Calgary— but I'm here, in the town that I chose. I get to kayak with world-class kayakers just a few minutes down the road, and it's fantastic."