Fernie Chamber update, 2017
Patty Vadnais talks about the 2016 accomplishments and the 2017 agenda of Fernie's chamber of commerce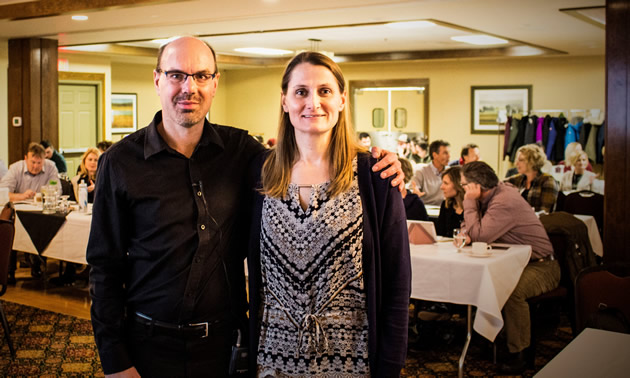 As Patty Vadnais approaches her second anniversary as executive director of the Fernie Chamber of Commerce, her work is providing her with quite a lot of fun.
"I really like the job," Vadnais said. "It's been a fun year—we've got a lot done and it feels like we've got a lot on the go. Fernie is quite the entrepreneurial town and it's fun to be a part of it."
The Fernie chamber oversaw several successful projects in 2016, including a business retention and expansion survey undertaken through the Rural Development Institute at Selkirk College. The results revealed that overall, businesses in Fernie are optimistic about the future and there's positive energy.
With support from the Resort Municipality Initiative, Fernie's Ambassador Program was launched, focusing on training people in the resort and hospitality sectors and tying into visitor services.
"We're trying to get everyone in Fernie to be a visitor information counsellor," said Vadnais with a laugh. "If you've gone through the program, you know all about Fernie and where to find the resources and services and events you're looking for.
"We're hearing from businesses that their staff are more confident, interacting with guests at a higher level and providing more service for them. The participants are loving it and the businesses are loving what they're seeing out of their employees after they've gone through the course. A few businesses are taking the course as a group and really finding the experience valuable in terms of team building and improved guest experience."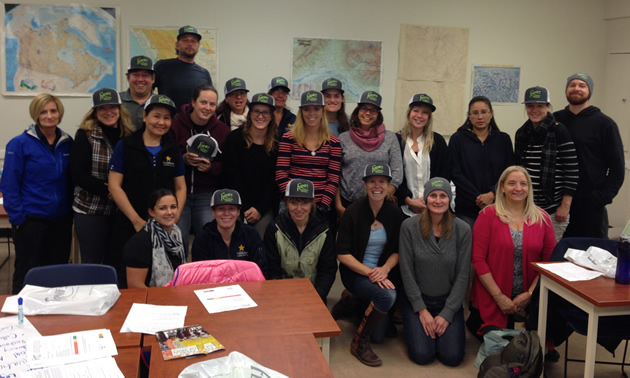 The Fernie chamber's Business Excellence Awards gala in October was a sold-out event—we assume that was fun, too. The chamber supported Griz Days and Summer Socials, and a fun new event in late November called A Taste of Fernie. For this event, 91 people who bought tickets got free samples at 15 businesses around town.
"The samples were just fantastic," Vadnais said. "We had food outlets, of course, and some retail businesses as well, all giving away samples and goodie bags. The businesses said the event brought in many people they had never seen before, so that's exciting."
Of course, there has been some nose-to-the-grindstone work, too, but Vadnais finds even that pretty satisfying. In late 2015 and early 2016, she worked with Fernie's food outlets and the City to clarify the bylaw language regulating some aspects of that business sector. The chamber is also working on ways to attract highway traffic into Fernie's downtown area, working with accommodators to understand the challenges regarding short-term rentals, and working with the City to clarify the wording of relevant bylaws.
"Once the rules are clear," Vadnais said, "everybody comes on board really quickly, so it's worth doing the work to arrive at the right wording. When there's ambiguity, there can be room for different interpretations, and that leads to difficulties. Getting to understand those nuances has been part of the work of 2016, but I do enjoy it."
Vadnais said that Fernie's businesses face some ongoing challenges. In terms of front-line workers for the hospitality industry, there are not enough people for the number of jobs available. One of the goals of the Ambassadors Program is to make Fernie more attractive to potential workers, and some local businesses offer discounts to Ambassadors Program participants so they can check out more of what Fernie has to offer.
Housing is also an ongoing challenge. The City of Fernie has just approved a housing affordability study to better understand the true housing situation.
"Looking ahead at 2017, we're focused on our mission statement, which is to strengthen commerce in Fernie," said Vadnais. "That will include helping businesses reach their goals, being financially responsible as an organization, stretching our dollars to provide quality programming and resources for our members, continuing to be a voice for business and advocating where necessary. We're here to support business in whatever way we can."