Winter Flannel Fest 2019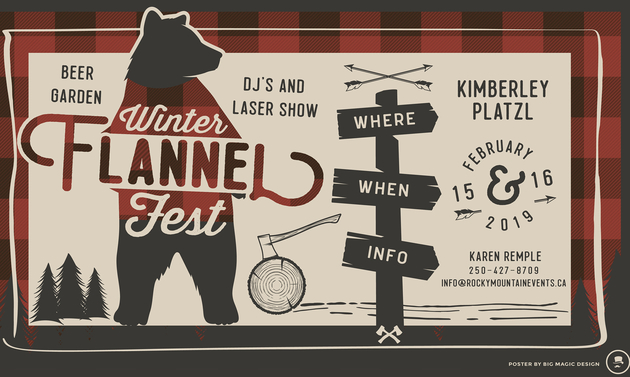 When: February 15 & 16, 2019
Where: Kimberley, British Columbia
Kimberley, BC will host it's 1st Annual Winter Flannel Fest.
This event will be epic with a Fridaynight DJ & Lazer light show, Guinness World Book of Records for the most flannel worn at once, snow sculptures, winter sports, games for the whole family, winter market, etc.
Check out the Facebook page for Flannel Fest 2019 for all the details.