St. Eugene Writers Workshops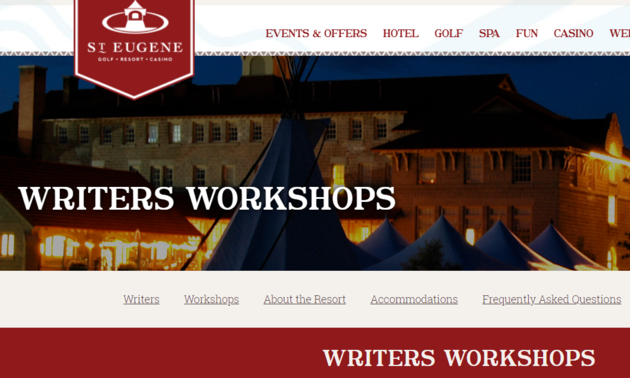 Where: Cranbrook, B.C.
When: May 7 - 12, 2019
This is a valuable opportunity to delve into intensive writing workshops hosted by award-winning authors. Topics include fiction/non-fiction, poetry, playwriting and Finding Your Voice. Whether you're an established author or a budding writer, this will build on your existing skill set and add to your repertoire.
In addition to the three-day workshops, there are also two-day youth sessions, with a focus on collaboration, editing skills, and critiquing.
Scholarships are available. For more information, visit the St. Eugene Golf Resort & Casino website, or register directly through Keith Liggett, the workshop director, at [email protected].