2019's BC National Forest Week is set for late September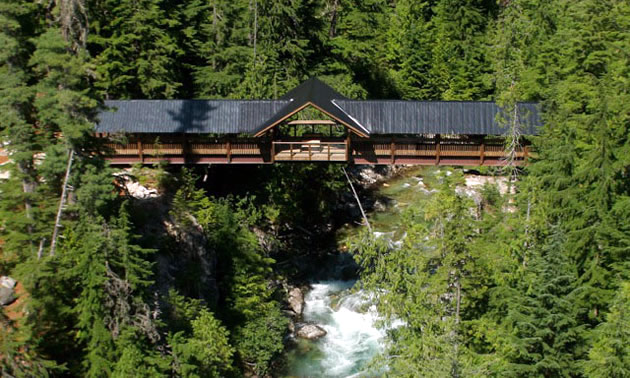 BC National Forest Week (BCNFW) is taking place from September 22 to 28. What is now known as National Forest Week (NFW) was established in the 1920s as Forest Fire Prevention Week. The intention was to encourage greater public awareness of Canada's forests. The week was renamed in 1967, and has since grown to highlight the many human and environmental aspects of Canada's forests.
Spending time amongst the trees or discussing topics in the classroom are ways to showcase the creatures that live in the forest and inform adults and children alike about how registered forest professionals manage B.C.'s forests for a wide range of uses. Topics of discussion include forest recreation, wildlife habitats, timber harvesting and forest ecosystems protection.
British Columbia forest research operations are conducted by the federal and provincial governments as well as individual forestry companies across the province. National Forest Week provides families with opportunities to learn more about BC's forests while raising awareness about the renewable resource.
Special activities are promoted across Canada, but National Forest Week remains first and foremost a challenge to all Canadians to learn more about their local and regional forest heritage and about Canada's research forests. The designated week supports greater recognition of this valuable resource.
Many teachers across B.C. will be inviting forest professionals to speak to students in their classrooms and the Association of BC Forest Professionals sponsors its annual art contest.
As part of NFW, the organization is holding its annual art contest for kids ages four to 12. Children are invited to show what they think forest professionals do through their artwork. The winner in each age group (4-5; 6-8; and 9-12) will receive a $50 Indigo Books gift card. Submissions can be made for this year's contest on the BCNFW website.