Columbia Basin Trust outdoor revitalization projects moving forward
The projects are receiving nearly $2.5 million from Columbia Basin Trust's Community Outdoor Revitalization Grants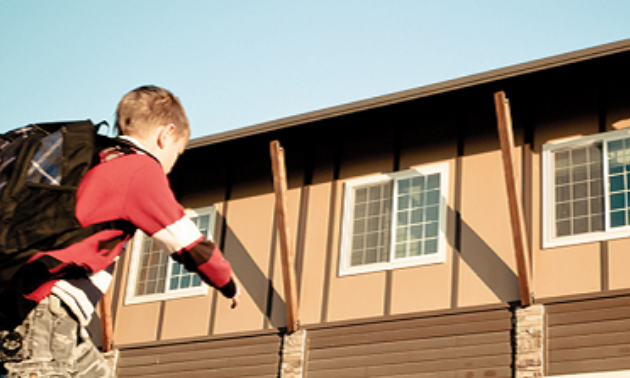 Outdoor public spaces help make the Columbia Basin welcoming and vibrant. This summer, eleven communities will be creating or reinvigorating these spaces. When physical distancing measures are lifted, these spaces will be even more beneficial to the people who live here and visit. The projects are receiving nearly $2.5 million from Columbia Basin Trust's Community Outdoor Revitalization Grants.
"From downtown cores to parks, outdoor public spaces paint a picture of what's at the heart of Basin communities: caring, diverse people who feel pride in their local places," said Johnny Strilaeff, President and CEO. "These projects will help support the economic well-being of communities and these locations will be improved for the long term and for future gatherings."
A Park Adds Amenities
In the Creston Valley, the Lister Community Association will make several improvements to Lister Park. These include adding accessible public washrooms, a covered outdoor cooking space and a covered, open-air, multipurpose structure for year-round activities and community functions. It will also extend the community hall's existing covered pavilion to enable larger gatherings.
"Our association is working towards creating a park that is as accessible, safe, secure, convenient, comfortable and enjoyable as possible during as much of the year as possible," said President Kevin Wall. "The vision is a park that will welcome a greater number and variety of events, from spontaneous gatherings of friends and family to organized cultural and recreational activities. For our agricultural community, the ability to host outdoor cooking and community meals will be so meaningful. These improvements will surely bring even more locals and tourists to this beautiful spot."
A Rink for All Seasons
The Edgewater Recreation Society will add an open-beam roof to an existing outdoor rink (Frank's Rink), which will create a year-round outdoor pavilion, providing protection from the elements and making maintenance of the ice more manageable.
"The roof will enable many groups and individuals to use the space without worrying about the weather, including people playing sports, summer markets, teachers who can use it as an outdoor classroom, and families who can use it for reunions and celebrations," said Roberta Schnider, volunteer and daughter of the man for whom the rink is named. "My dad spent many hours of his time volunteering at the rink and he would be so pleased to see the progress that Edgewater has made to make this rink the heart of the community."
Shelter at a Widely Used Playground
In the community of ʔaq̓am, the ʔaq̓amnik elementary school will add a shade structure to its playground. This will provide cover from both intense sun and bad weather, creating a more pleasant space for children, community members and visitors.
"The structure will provide a place to take breaks from physically demanding play, contributing to longer play time. It will also create an outdoor classroom conducive to learning in a multitude of subject areas," said Eryn Geddes, Principal. "In addition, the structure will help create a comfortable, enticing outdoor community area that encourages friends, families and others to gather for greater periods of time."
View all the projects here.