The codes, they are a-changin'
Energy efficiency goes beyond insulation, but it's a good place to start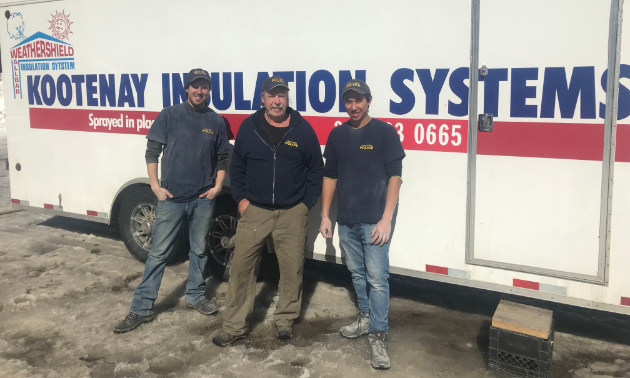 You wouldn't normally think of building a home as a philosophical endeavour; however, when it comes to energy efficiency, ideology does come into play.
"It really depends on the philosophy of whoever's doing the project," said Dan Moberg, CEO of Kootenay Insulation Systems Ltd. "If the contractor is energy efficient or energy conscientious, he'll push the purchaser or client to utilize more efficient products. If you're looking for a return on your investment and want a more efficient and comfortable home, then you should have a chat with me."
And that's exactly what we did.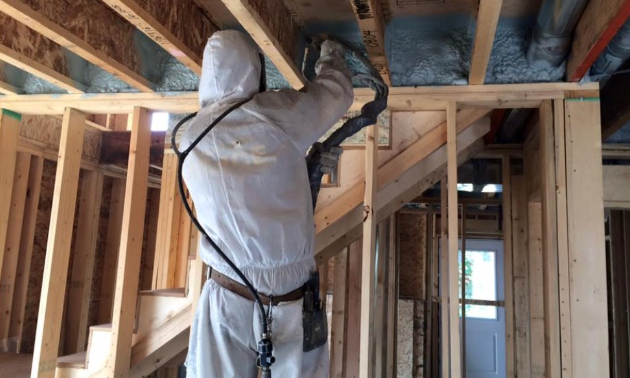 Moberg has been installing insulation since 1985. He's seen numerous changes in the past 33 years, the majority of which have been recent. "It's only been the last half-dozen years where the polyurethane industry has really grown in the residential side," he said. "They've created a couple of new styles of foam just for residential."
The code
When it comes to energy efficiency overall, the contrast has been "absolutely huge," said Moberg, "mostly because of government codes (like the BC Energy Step Code). Every year, they're going to be changing a few pieces of the code. It's going to cost more every time the code changes."
In this case, higher costs aren't always negative. "On the whole, it's a great thing, especially in the Kootenays," Moberg said. "We've been allowed to get away with so many things because we're so far removed from the norm of code. When I was spraying foam, I never saw anything for five years after it was implemented in the Kootenays because we're just so far removed from the monitoring of the cities. That's how it used to be. The code is being addressed with a far greater magnifying glass."
Ahead of the curve
Rather than waiting for codes to change and then playing catch-up, Moberg and other contractors predict how technology will change and then utilize its advantages before their competitors do. "Those cutting-edge contractors are going to be the ones that have the work," he said. "It's not just myself that it affects. It affects the heating and cooling guys, windows, those kinds of things."
A big adjustment that home builders will have to adhere to with the new BC Energy Step Code is no more do-it-yourself projects. "You need to be certified now to do a new build," said Moberg. "That's just happened in the last year. People used to build however (they wanted). That can no longer happen. All of those things are huge changes to what we're used to here."
One of the benefits of more rules and regulations is that homes are being built by more energy-efficient minds. "Within the last half a dozen years, people are starting to be more conscious of utility costs," Moberg said. "They're looking at alternative ways or measures to help them so that they don't have to pay so much on their bills."
Calculating the cost
For those that opt to go with a cheaper product, they save now but end up paying more on their heating bill. "You can pay 20 to 30 per cent more for just the insulation side of your house, which would be pittance to the build—$3,000 to $5,000 on a build of a half-a-million-dollar house," said Moberg. "If you choose to go in the right direction, you'll save 50 per cent on your heating and cooling. It takes about three to five years to pay that difference off. If you're staying in your home, you'll actually pay the whole thing off and your insulation didn't even cost you anything."
There are more reasons to be on board with energy efficiency than just cost. "It's more comfortable—cooler in the summer and warmer in the winter," Moberg said. "We're designing homes so they actually work for you. They're quieter and healthier. The air is moving so it's better for people with allergies."
Despite the positives, there are still some builders that go the cheaper route. "I still see housing using the less expensive insulations and fibreglass," Moberg said. "It's about the numbers and getting it done."
Albertan influence
Even though Moberg is based in Creston, most of his work is done in Fernie, where Kootenay converts from Alberta make up the bulk of his clientele. "They're more up to innovative ideas and forward thinking as far as energy-efficiency conservation," he said. "In Fernie, there are a lot of custom homes being built. Custom home builders are forward thinking. They're on the front end of the codes and efficiency. Those are the guys that are using the better products."
So, what's your philosophy? Spend less, pay later or pay now, save later?