Insight from Cranbrook's award-winning landscaper
Canadian Rockies Landscape goes from strength to strength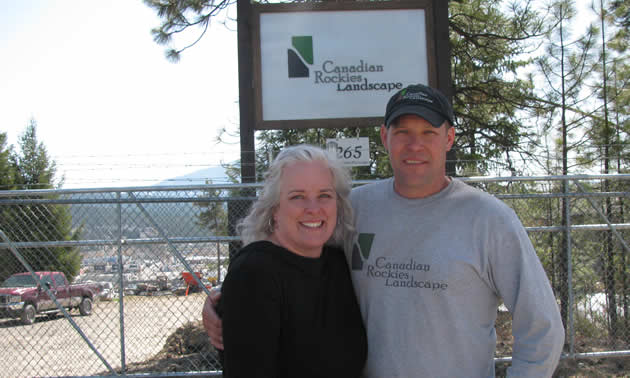 In early April 2018, Canadian Rockies Landscape opened its brand new doors at its brand new location, 265 Industrial Road F in Cranbrook. Company owners Darren and Jennifer Krotz followed up that achievement by having their company named Business of the Year by the Cranbrook Chamber of Commerce.
Jennifer has a degree in environmental science and natural resource management, while Darren has degrees in horticultural science and business. "We met in woody plants," said Jennifer, smiling. She was referring to a course at the University of Guelph, Ontario, where their relationship began.
That relationship took them to Kamloops, then to Creston, then, in 2006, to Cranbrook. Darren was first an assistant superintendent and then the superintendent at golf courses in Kamloops and Creston, respectively, and Jenn worked in environmental conservation, economic development and small business coaching before accepting a job with Columbia Basin Trust in Cranbrook.
"When we moved here, Shadow Mountain and Wildstone were being built, so there were opportunities here, but I decided to go into business instead," Darren said.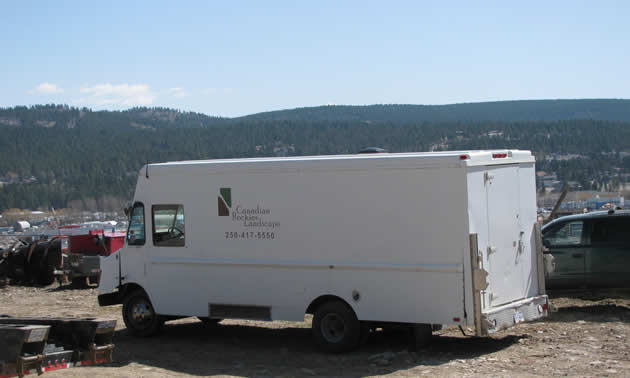 The company received the 2018 Business of the Year Award (one to 15 employees) from the Cranbrook Chamber of Commerce, and the couple mentioned a few of their business practices that might have weighed the scales in their favour.
Communication, including intensive listening: We want to give our customers exactly the design we agreed on, at exactly the quoted price, and avoid surprises whenever possible.
Quality of work and meticulous attention to detail: We've built our reputation on that. We won't leave a job until it's fully completed. That includes leaving the site clean—we have to consider the neighbourhood as well as the client, and we need to protect our reputation for the quality of the work we do.
Good relationships with other businesses: We purchase locally and our suppliers are super happy to see us.
"More than half of our crew have been with us for five years or more," said Darren, "and in this industry, that's a good testimonial for our practices. Last year, one of our employees nominated us for Employer of the Year for the Small Business B.C. awards, and that recognition is something we're very proud of."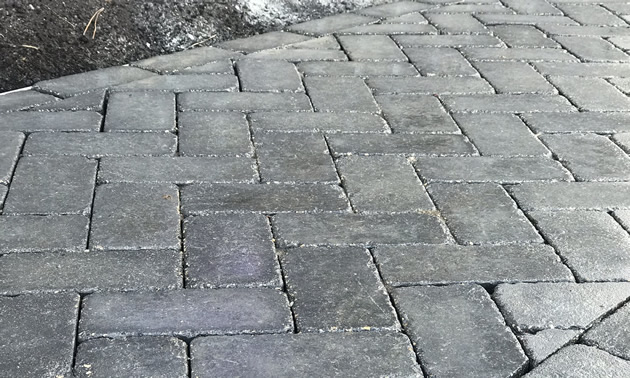 Jennifer and Darren gave us some insight into the current and ongoing trends in their industry, as follows:
Deer-resistant plants are of great interest.
Low maintenance, low-water-demand plants and xeriscaping are ongoing themes.
Artificial turf is becoming more popular, especially for small spaces. It's attractive, practical and pet-friendly, and it adds colour to your low-maintenance rock garden.
Paving stone, while somewhat pricey, is great for our climate because it's not vulnerable to cracking from frost heaves. And incipient potholes are easy to fix.
Water features to capture rainwater are increasingly popular. People are searching for methods to contain water for irrigation and watering.
Outdoor living spaces are a big trend. Lots of people want to extend their living space by adding an outdoor kitchen, seating and a fireplace. They want to beautify the space around them for the "vacation at home" feel.
"For new construction, we like to work with the builder, if possible," said Darren. "That way we minimize the work and the cost and disruption to the client."
"We're looking at expanding people's living spaces into the outdoors, giving them the opportunity to enjoy it more," said Jennifer. "And if, while we're at it, we can increase the bee, butterfly and bird habitat, that's what we want to do."