Fab Rite celebrates 30 years
Cranbrook-based company Fab Rite Services Inc. has been growing and expanding its scope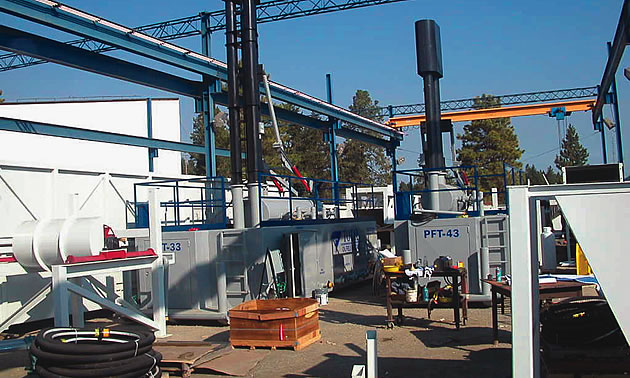 Fab Rite Services Ltd. is a Cranbrook-based machining and fabricating shop that has developed an international reputation for providing excellent service to the mining, forestry and oilfield industries. In 2012, Fab Rite celebrates its 30th year in business and sees a bright future ahead of it.
"The company was founded back in 1982 by my late grandfather, Nester Kozinuk, Gord Vogel, Bob Mouner and my father, Mike Kozinuk," said Cole Kozinuk, the third generation involved in the company. "Vogel and Mouner sold out to the Kozinuks in 1988. Gord Vogel returned to work at Fab Rite a few years later and just retired this year. The company is now owned and operated by Mike Kozinuk. So our family has strong ties to this company."
"We now employ over 80 people and we are looking to add another 20 to our staff in the near future," added Troy Ross, Fab Rite's mechanical project manager. "We have completed many large and small projects over the years. We were the general contractor to build Tembec's finger joint plant and have done major upgrades at their mills in Elko, Canal Flats and Cranbrook. We have built and shipped equipment to many mills and OSB plants all over Canada, the Pacific Northwest and as far away as Georgia, Alabama and North Carolina."
What has been Fab Rite's key to success over the last 30 years? A number of years ago, when they saw that sawmill work was on the wane, they decided to start manufacturing drilling equipment for the oil patch in Alberta, the two managers explained. Now a lot of that equipment is destined for Texas too. Their ability to offer a turn-key solution to their industrial clients is another reason for their success.