Exciting expansion at Caliper Machine
Caliper Machine & Hydraulics has invested in a second shop, this one on the City of Cranbrook's newly acquired industrial land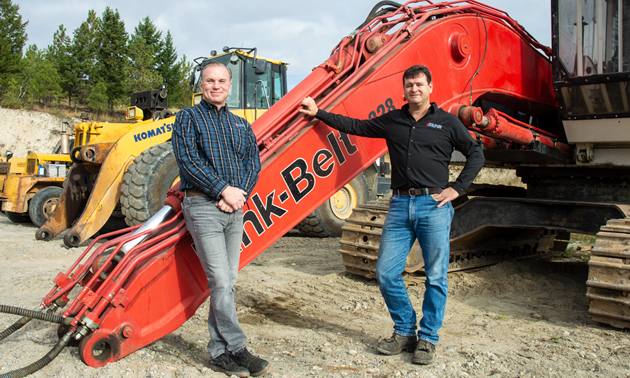 Cranbrook's Caliper Machine & Hydraulics Ltd., an aftermarket manufacturer for the mining supply industry, recently made a significant investment in its future. Within the past 12 months, Mike Hambalek, owner of the 45-year-old company since 1998, has expanded it into a second location and almost tripled the number of people he employs.
Hambalek is a self-directed, self-motivated entrepreneur. A Red Seal machinist with no formal business schooling. He does, however, have a love of technology, an attitude of optimism, and a bone-deep instinct for opportunities.
The importance of being ready
Hambalek is happy with his record of keeping his people employed—he's never laid off staff for lack of work. When times get tough, Hambalek gets creative—he hunts down problems that he and his team can solve.
"In October 2008, there was a lot of doom and gloom about the world economy," Hambalek said. "I wanted to be ready to protect the company from possible economic failure, so in January 2009, I went to one of my customers and said I was thinking ahead, wanting to keep my guys in work."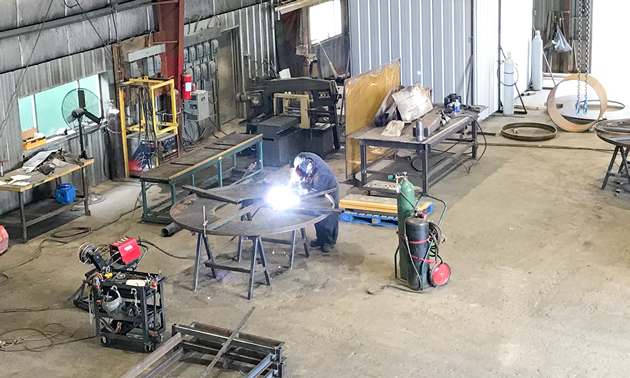 Hambalek asked to see a piece of equipment that was prone to failure and expensive to repair or replace. The customer picked a troublesome part on a specific machine and Hambalek took the piece back to his shop where he and his team manufactured an improved part. The customer liked it and ordered the part for every one of those machines on its site. To this day, that customer orders the part from Caliper, saving more than $50,000 in repair costs.
In the 10 years since then, Hambalek has followed that formula successfully. Caliper now has hundreds of aftermarket parts that it can supply very quickly, usually at a lower cost than the original equipment manufacturer charges. On average, one or two new products are added to the parts catalogue each week.
A leap in growth
Troy Ross came on board as Caliper's general manager a couple of years ago to help reorganize the company. He has spearheaded Caliper's growth, bringing in new contracts and expanding the team.
Thanks to Caliper's aptitude for solving problems, the company has outgrown its shop on Industrial Road No. 3. In the fall of 2018, when the City acquired 100 acres of industrial property within the city limits, Hambalek and Ross were quick to secure tenancy in the 8,000-square-foot former Tembec garage on those lands.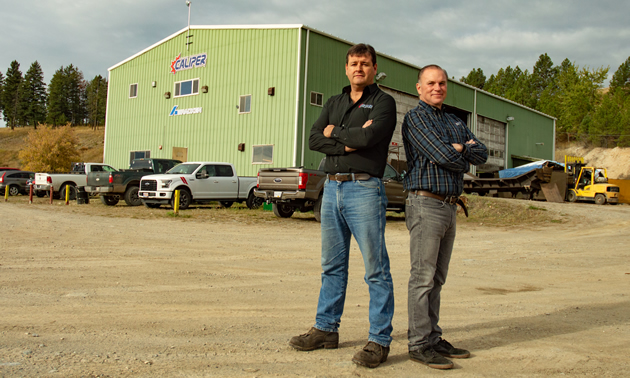 "The mayor and council were phenomenally helpful in getting us into the building as soon as possible," Hambalek said. "They moved far more quickly than previous councils that I worked with. We're looking at doubling the size of this second shop, and we have a couple of other business ideas for this land. This will create employment opportunities, and will bring more people to Cranbrook."
Lee Pratt, Cranbrook's mayor, is happy to have another long-term business occupying a portion of the new industrial property.
"Caliper expands operations to City industrial lands—that's a great news story," Pratt said. "Mike Hambalek has already hired 20 new employees for his expanded operation, and most of those people are new to Cranbrook.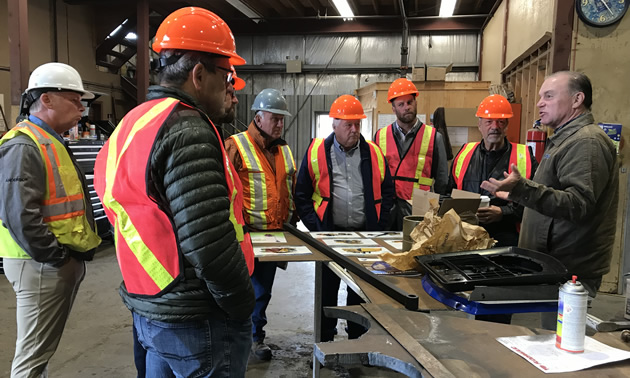 "C&C Resources has created about 30 jobs in the former Tembec plant (also on the industrial land), and many of the employees are younger people who have great IT skills. That is good news for our young people who want to stay in Cranbrook and find good, family-supporting jobs.
"Those two businesses alone are already having an impact on the city, and there is much more to come as we develop the property," Pratt said.
"We acquired this new shop so that we can be ready to take on bigger manufacturing projects for our clients," Hambalek said. "We hired 20 new people this year and we partnered with Bradken, a global mining supply company out of Australia, owned by Hitachi. They will now have a presence in Cranbrook, with an office in our building."
This is not a one-man show
Hambalek insists on giving credit where it's due. "I want everyone to know that I have the best employees," he said. "All of them have come together to work long hours to help get Shop Two up and running, and it's been full of work since Day 1.
"Caliper couldn't have expanded into this new shop location without the organizational skills, connections and hard work of Troy Ross."
The company is successful because of Hambalek's work ethic, his willingness to adapt to change and tap into all available resources, and the dedication and skills of the Caliper team members. A quick search of Kootenay Business magazine online will provide you with more stories about Mike Hambalek, his inventions, innovations and contributions to the after-market mining supply industry.