DJ's Hair & Tanning
Customized style, colour and attention keep customers coming back to DJ's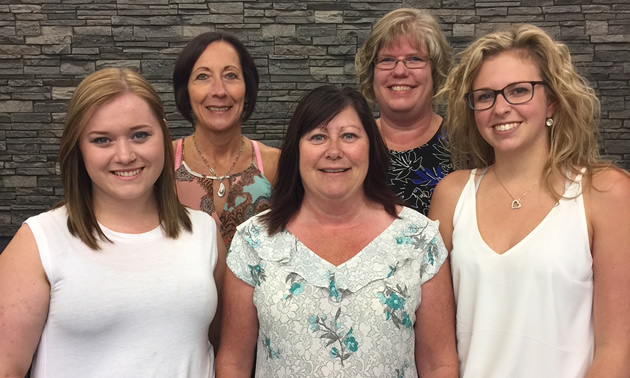 DJ's Hair & Tanning, located between Save-On-Foods and the Dollar Store facing Victoria Avenue in Cranbrook, has been part of this city's personal care/esthetics business sector for 35 years. Current owner, Diane Bridgewater, has owned the business for 17 years.
Readers of Kootenay Business magazine gave DJ's high marks for its services, and highest of all for the tanning aspect of the business. We asked Bridgewater to tell us a bit about the salon's success.
Among other businesses like yours, what makes DJ's Hair & Tanning special?
The staff. We work as a team. Everyone loves their work, and it shows. We love making people happy, and that's why we do so well. We have a lot of returning clientele.
What's special about the tanning experience at DJ's?
In our tanning booths, we change our bulbs frequently so that our customers get consistent, quality tanning.
What product or service that you offer is your favourite, and why?
Personally, I love cutting hair—changing or updating a person's style is so much fun.
What's a recent trend in your business that you've noticed or are excited about?
Hair colours—they allows us to be so creative. We are all colour specialists here, and we keep up to date with the latest training. We just brought in a fantastic new colour line that allows lots of subtle differences so everyone gets their own, individual colour.
What's the main thing you bring to the business—what you might call your superpower?
I'm a people person—I like to make people happy, including my staff and my customers.