Cranbrook Developments and New Business Roundup
New developments and business openings continue to spring up in Cranbrook and area.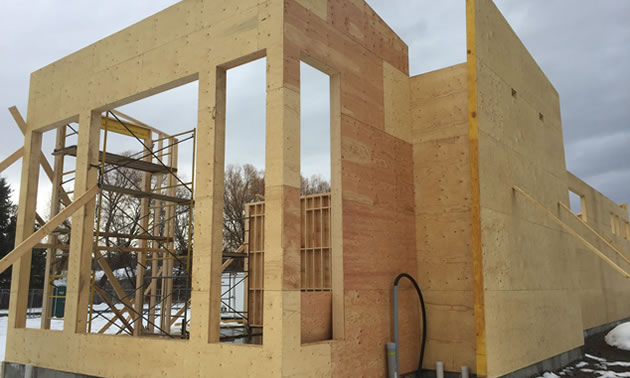 The Cranbrook and area business landscape has been busy over the last 12 months, with businesses expanding, renovating and updating. Plus there have been a number of new businesses that have opened up.
Here is a roundup of some of the business activity that Cranbrook has been enjoying throughout 2017 and going into 2018.
Wildhorse Surgical: This new medical surgical clinic is under construction just off Victoria Avenue and adjacent to Hot Shots Cafe. The new professional offices will be home to Dr. Robert Mondin and Dr. Ryan Cain. Completion is slated for spring of 2018.
St. Eugene RV Park: RVers from the Pacific Northwest now have another reason to visit the East Kootenay with the opening of a new RV park at the St. Eugene Golf Resort & Casino, 10 kilometres northeast of Cranbrook. The new RV park is planned to be a KOA park and will hold its official grand opening in spring 2018
Top Hand Supplies/Pets Go Raw: Located on Theatre Road, Top Hand Suppliers/Pets Go Raw have recently embarked on a substantial expansion of their business premises and manufacturing facility. They have grown rapidly in the last few years, supplying their raw and natural pet food products to retailers across Western Canada.
Westland Insurance: Vancouver-based Westland Insurance has been on a buying spree lately, and has added to its portfolio with the recent purchase of Brothers Insurance in Cranbrook. Westland, which bought the insurance division of East Kootenay Realty several years ago, now has two insurance outlets in the city.
Fitness Inc: Longtime tenant of the Tamarack Shopping Centre, Fitness Inc. is in the process of constructing large new premises adjacent to Wildstone Golf Course. Owned and operated by Trevor Zak, the new state-of-the-art fitness centre should be open and operating early in 2018. The new two-storey facility is 12,500 square feet, 3,800 square feet larger than its current gym. New Dawn Developments is the general contractor on the project.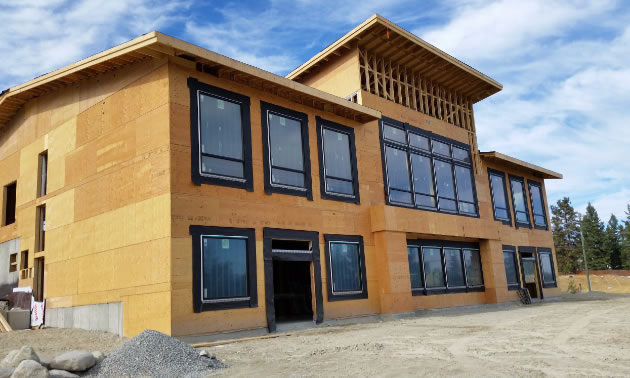 Domino's Pizza: Cranbrook's Domino's Pizza franchise is on the move down the street. There are indications that the pizza shop will be located in the shared space next to A&W restaurant.
Lux and Lace Hair Boutique: Located above Duffy's Doors & More at the corner of 7th Avenue and First Street South. Lux and Lace is one of Cranbrook's newest hair boutiques. It opened for business on November 7, 2017.
The Raw House: Co-founders Julie Taylor and Natasha Benson recently opened Cranbrook's first dedicated cold-pressed juicery called The Raw House. The new storefront showcases an extensive lineup of cold-pressed juices.
Ashley Furniture: Cranbrook's Ashley Furniture HomeStore has undergone major renovations and upgrades in recent months. The store is locally owned and operated by Joey, Christine, Fred and Gloria Hoechsmann, and is part of a group of more than 400 retail stores in North America.
B3 Industrial: B3 Industrial is a newly opened industrial welding, metal fabricating and steel shop located just off Echo Field Road, across from Kootenay Wood Preservers and Vast Resources.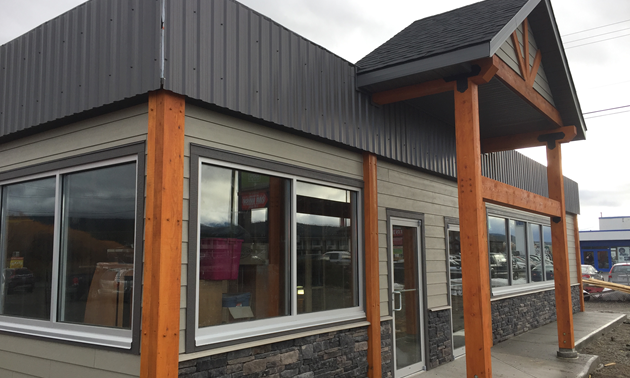 Tamarack Centre: The largest shopping centre in the East Kootenay has undergone major renovations and upgrades over the last six months or more. Both the interior and exterior of the shopping centre have been completely updated and renovated. Tamarack Centre is celebrating its 40th anniversary in 2017.
Diamond West Trailer Sales: Located at the north end of Cranbrook Street, this company recently relocated to a free-standing location next to Kootenay Granite. The company sells a full line of utility and flat-bed trailers.
Out of the Blue Furniture & Decor: Out of the Blue Furniture & Decor offers unique antique and vintage items along with gently used furniture and decor items. The new company is located on 7th Avenue.
Isosceles IT: Established in 1996, Isosceles Business Systems is one of the premier technology service provider for Fernie, Sparwood, Elkford, Crowsnest Pass, Cranbrook and Kimberley. Owner Ryan Doehle recently opened a new storefront location at 20 - 11th Avenue in Cranbrook.
Fire Hall Kitchen and Tap: The $1 million renovation project on the Old Fire Hall in Cranbrook continues, as the owners, Jesse Roberts and Fred Williams, look to transform the heritage building into Cranbrook's newest eatery called the Fire Hall Kitchen and Tap. The building was originally built as the City's fire hall in 1921. Opening is slated for the spring of 2018.
Pinetree Townhomes: Approval was recently provided by Cranbrook City Council to a rezoning application to accommodate a new medium density multi-family residential townhome project. No timeline for the construction of this 23-unit multi-family townhome project was given. The project is on land nearby the St. Mary School.
The Ground Floor: Community Futures of the East Kootenay is busy renovating a new shared-space office complex for themselves and a number of tenants called the Ground Floor. The build is on the corner of 2nd Street and 7th Avenue. Some of the tenants include Columbia Basin Business Advocates and the BDC office. Driven by membership, The Ground Floor will offer a mix of secure, furnished office suites, conference and meeting rooms, common area workstations, and casual, relaxed lounge spaces to meet the diverse needs and working styles of its members.
Moyie Marine: Located south of Cranbrook, Moyie Marine is a new marine outlet near Moyie Lake being developed and built by Guy Kodila. Moyie Marine offers quality detailing, maintenance, parts and storage services to the boating community of the East Kootenay.
Yoga, I Am That: One of Cranbrook's newest yoga/excercise studios, this spacious studio is located in the "specialty lane" building near Canada Safeway. Yoga classes, workshops and inspirational life teachings are offered.
Soulfood Restaurant: Tamara Mercandelli, Caitlin Berkhiem and Christel Hagn are the co-owners of Soulfood in Cranbrook. They began their entrepreneurial journey earlier this year with a simple dream, born from a shared love of local, organic and healing food, as well as a sense of community, family and wellness—the result is one of Cranbrook most popular restaurants, Soulfood.
Notary Public—Tarralin Hanson: Tarralin Hanson, Notary Public has relocated her office to 1101 Baker Street, on the lower floor of the East Kootenay Community Credit Union's corporate offices. Hanson offers over 10 years of experience and a full line of notary public services.
Boston Pizza: This popular Cranbrook restaurant was closed for a short time in the middle of October for major renovations which saw a full interior and exterior facelift to the establishment. The Cranbrook franchise has an entirely new and updated look. Trevor and Angela Gordon are the owners/operators of Boston Pizza in Cranbrook.
Synergy Garbage: This new Cranbrookk-based company now services all rural, residential and commercial addresses in Cranbrook and the surrounding area with its garbage pickup and disposal company. Matt and Cass Peterson are co-owners of Synergy Garbage.
East Kootenay Outdoor Specialist: Caleb Willems owns and operates East Kootenay Outdoor Specialist in Cranbrook. He offers installation and advice on landscaping, gardening and irrigation. His goal for his clients is "more garden, less gardening."
Bolen Engineering: Brandon Bolen, P.Eng., is a structural engineer who recently opened Bolen Engineering in Cranbrook, B.C.
Auntie Barb's Bakery, Bistro & Banquets: Barb Smythe is the owner-operator of Auntie Barb's Bakery, Bistro & Banquets in Cranbrook. Smythe specializes in bakery products—breads, pies, cookies, heavenly cinnamon rolls and more—and also offers event catering, a Monday-to-Thursday bistro-style lunch and a Friday lunch buffet.
The Woodlands at Wildstone: The Woodlands at Wildstone is a new development with over 100 homesites and properties, situated at the Wildstone Golf Course in Cranbrook, B.C. The ownership group consists of Patricia Pollitt, Clint Cawsey and Gary Pottage, investors from outside the region with sound development successes and sector experience. They launched their property sales with a grand opening earlier in 2017.
College of the Rockies' Trades Facility: Work is well underway on College of the Rockies' new $10 million trades facility. The new trades-training facility will allow the college's Electrical and Industrial Mechanic (Millwright) programs to join the Cranbrook main campus. The facility is expected to be completed in April 2018 and ready to welcome students for the fall 2018 semester.
Burntwood Hearing: Long-time hearing specialist Garth Brears has opened his own audiology centre, Burntwood Hearing, in Cranbrook. The new company is located in Cranbrook's Baker Street Professional Building.
Culligan Water Conditioning: Culligan, owned and operated by Murray Floyd, expanded its water bottling facility with state-of-the-art equipment earlier this year—along with last year's new ice-making plant installation. The company has seen tremendous development in its state-of-the-art bottle manufacturing capabilities.
Ascendent Technology Group: This high-tech company moved to new office premises on 9th Avenue some time ago and has recently launched a major renovation and exterior upgrade to its building. Ascendent Technology Group Inc., based in Cranbrook, is a dynamic, fast-growing company committed to providing the CCTV industry with innovative and advanced products and technologies.
Trends N' Treasures Gift Shoppe: This popular gift shop has moved from their retail location on Baker Street to a roomier location on 9th Avenue in downtown Cranbrook. The store is operated and managed by Anne Terpsma. Their new address 12-9th Ave.
New developments and business openings continue to spring up in Cranbrook and area. Congratulations to the many new business owners, operators and managers in Cranbrook and to those investing in renovations and upgrades of their businesses.
Did we miss a new business development or get a detail wrong? Let us know and we'll update the list. Contact [email protected]