Construction in Cranbrook: an update
Some exciting projects are being worked on in Cranbrook, B.C.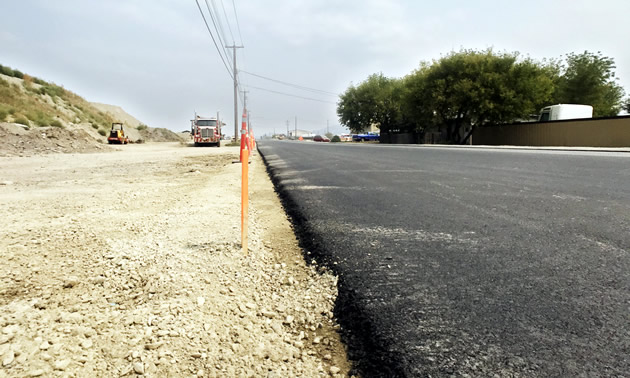 Several construction projects were undertaken this summer in Cranbrook. The most notable of these projects include renovations to the Key City Theatre, and the paving of several major roadways.
Key City Theatre's roof is getting an upgrade, the first major one since the theatre, attached to Mount Baker Secondary School, opened in 1992. The renovations will give the theatre's roof additional support, while ensuring its longevity for years to come. The renovation is being funded by Columbia Basin Trust with extra financial support coming from School District 5 and the City of Cranbrook. The renovations are thought to be adding an additional 25 to 30 years of life to Key City Theatre.
Tembec land was bought by the City of Cranbrook in August 2018 for the development of future local businesses, a project spearheaded by Mayor Lee Pratt over the past two years. This purchase adds approximately 100 acres of properly zoned land for businesses to buy. The land is located between Kal Tire and the Cranbrook Bottle Depot.
The repaving and upgrading of 9th Street South and 12th Avenue South in Cranbrook is being handled by Mackay Contracting and B.E. Civil Projects. The city's largest-scale project of 2018 is the reconstruction of Cobham Avenue. The storm sewer installation was finished in mid-July, and the sidewalks and curbs followed shortly after. The project began on May 2, 2018, and is expected to be finished later this fall.