Bringing joy to the community
Key City Theatre celebrates 25 years and looks forward to a sparkling future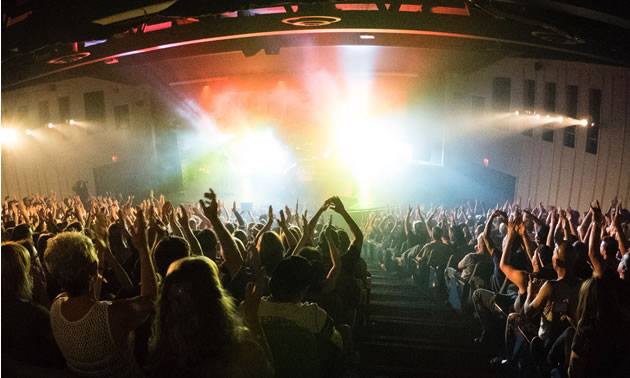 To those who need the arts to feed their souls, Key City Theatre has been a lifeline in Cranbrook for the past 25 years. We caught up with Galen Olstead, managing director of the theatre, to talk about the past quarter-century at the theatre, which is attached to Mount Baker Senior Secondary School.
But first, a couple of personal comments. It was Key City Theatre that finally enabled me to see Jann Arden in concert. Arden's mom is my cousin (OK, so I'm not above a little name-dropping!), but I'd never had a chance to see the Calgary-based singer-songwriter in a live performance until the Cranbrook date. I also remember being blown away by the Judy Collins concert; the great folk singer's crystal-clear voice was in fine form and the theatre's excellent acoustics did it justice. And then there were the great high school musicals (Jesus Christ Superstar, which featured performers from both the high school and the community, springs to mind) under the direction of the much-loved drama teacher, the late Rod Osiowy, a.k.a. Rod-O, with Evan Bueckert as musical director. I got to see my son's best buddy, William Grossman, sing with the Symphony of the Kootenays. Plus I continue to enjoy meeting and mingling with Rockies Film Festival patrons who share my appreciation of alternative cinema.
It's worth noting, too, the economic impact of a venue like Key City Theatre. An evening at the theatre is often combined with dinner before and drinks after; performers stay in local hotels and spend money in the community.
So, happy 25th, and now I'll turn the mic over to Galen Olstead.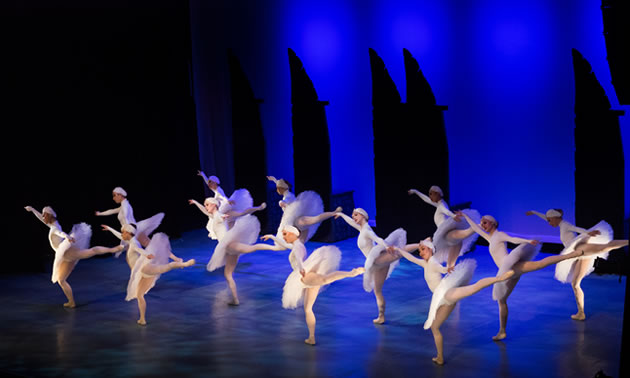 What are the greatest changes Key City Theatre has seen in the span of 25 years?
Over the last 25 years, Key City Theatre has enjoyed growth on many levels—from the number of shows and patrons to the variety of presentations to the elevation of the facility as a major asset in the arts and entertainment scene in the Kootenays. What is truly remarkable are the many patrons, supporters and volunteers who have been with the theatre since day one and who continue to be the backbone of our arts community by introducing their friends, family and business associates to the magic of this space.
Can you describe the theatre's importance and relationship to the community?
We aim to be the home for live performance in the East Kootenay. It really takes a community to make it happen—from a small army of volunteers to community users like the Symphony of the Kootenays, the School District 5 performances and of course our patrons, and from operating support we receive from the Municipality of Cranbrook and the RDEK. It takes an entire community to make any performing arts centre successful, and we are fortunate to have the exceptional support that we do.
Our connection to the schools is one of our most important relationships. Many a shy performer has first faced the spotlight on our stage and has gone on to success in the arts. Students like Brent Carver, Martin Lindquist, Jeremy Raymond, Sarah Aleem and, more recently, Dawson Rutledge have found their voice on our stage with the support of teachers and our community.
Key City Theatre contributes significantly to the economic vitality of the region in many ways and the business sector is a valued supporter in turn.
What's the single most important thing that Key City Theatre contributes to Cranbrook and surrounding area?
We bring joy to our community. It's the excitement and anticipation that is generated when a favourite performer is about to take the stage—be it an international star or your child performing in their first concert. And it is the shared memories that bring families closer together and the inspiration that comes when a performer makes you say, "What if I could do that!"
What have been some of the most popular shows over the years?
A trek down memory lane . . . it's difficult to select even the top 10 as the theatre has had over 1,400 ticketed performances in its 25-year history!
Many remember the very first performance with Stages School of Dance, and then there was the very young Sarah McLachlan who officially opened the building. There have been quite a few remarkable big-name artists that have been on the stage like Kris Kristofferson, Blue Rodeo, Colin James, Tom Cochrane, Gord Bamford, Barney Bentall, Eric Burdon and Jann Arden, to name just a few. The Arts Club Theatre, Ballet Jorgen, the Banff Mountain Film Festival and the Investors Group Comedy Festival all sell out each year.
The top sellers each year are also overwhelmingly our local artists—Evan Bueckert and Mary Hamilton showcasing astonishing high school talent, and our dance schools that pack the building every May and June.
It's a busy, busy place.
What have been some recent innovations at the theatre?
In 2014 we received funding from Columbia Basin Trust and Heritage Canada to update our equipment—things like our lighting and audio gear and a new digital projector. We also added theatre lighting and sound equipment to the lobby to create a second performance space we call the Gallery Stage. The upgrades were a real game-changer as it expanded what kind of shows we can support. We now have the Sunrise Rotary Rockies Film Series here every month, along with really technically complex shows like the Arts Club or Ballet Jazz du Montreal. The Gallery Stage is an exciting addition. It's a completely different kind of experience to sit in an audience of 80 and have that intimate, up-close experience with a performer. One of the biggest successes is the Fisher Peak Winter Ale Series, which runs from January through May on the Gallery Stage. It has been so successful that we have another series lined up for this year. That series and the gallery stage is built on showcasing world-class homegrown talent like Brian Brons and His Band of Brothers and Fernie's Red Girl.
What are your attendance figures like now compared to 25 years ago?
Attendance numbers have climbed steadily over the years. And it's not just the number of people attending each performance, but also the number of performances throughout the year that has been growing. We are finding an increase in the different kinds of live arts events that are available to the area as well as a growing demand for workshops and classes. While we rely on Cranbrook for our patrons, it really takes the entire region to make it work—and we see that from the regular attendance from Area C (16 per cent), Kimberley (13 per cent), Fernie (five per cent) and throughout the East Kootenay.
Any specific plans for the future?
We are going to continue to build on our strengths with exciting programming and developing opportunities for youth to participate in the arts as well as continuing to make upgrades to our public areas and our technical equipment.
What can we look forward to in the coming season?
It's a really big season ahead. We have some major talent coming through with the iconic Burton Cummings and Barenaked Ladies. The Art's Club's Russian epic Onegin is a going to be a highlight in February, and looking way ahead to April we will have the South African vocal group Black Umfolosi. The one and only Fred Penner is returning on March 9, and there are still a few more surprises we have yet to announce.
If you had a crystal ball, describe what Key City Theatre will look like 25 years from now—in 2042!
I don't know what the building will look like—it would be wonderful if we could expand on what we have with a 250-seat space and add in rehearsal spaces. Being at the heart of creating live arts will be an important area to develop—a centerpiece in a community that values the vital role of the arts in every aspect of our Kootenay lifestyle.
Anything else you'd like to add?
Our story is about the people in our community who have been so instrumental to our success over the last 25 years. The patrons, the teachers, the performers, the sponsors, local businesses and media, our municipality, funding agencies, the volunteers, our board of directors and our staff have contributed in ways too numerous to list here. Each and every one will continue to have an immense role to play in our future. With that support, our future looks bright.