The creative community of Christina Lake
Creativity and love for the environment show up everywhere in the small community of Christina Lake, B.C.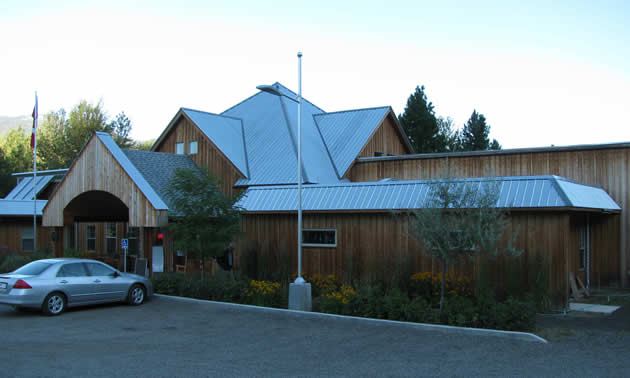 A unique and appealing feature of Christina Lake, B.C., is that, while its economy is driven by tourism, its community members are passionate about art and the natural environment. The community is an interesting, compatible mix of conservationists and creative types, some who run the businesses that sustain the town's economy.
Since it opened in 2011, the Christina Lake Welcome Centre—originally called the Christina Living Arts Centre—has become the hub of the community. Within the LEED-inspired building are offices for the Christina Gateway Community Development Association, the Christina Lake Visitor Centre and Tina's Trading Post Gift Shop run by the Christina Lake Tourism Society, Arts on 3 Gallery run by the Christina Lake Arts & Artisans Society, the Christina Lake Stewardship Society and the popular Lisa's Lakeside Bistro.
For the convenience of local organizations and the general public, the centre provides meeting space for conferences, meetings, educational events and social gatherings.
Christina Lake has many amenities for vacationers, including motels, campgrounds and RV parks, a championship golf course, a network of hiking and biking trails, horseback tours, an extensive, golden-sand beach and beautiful Christina Lake itself.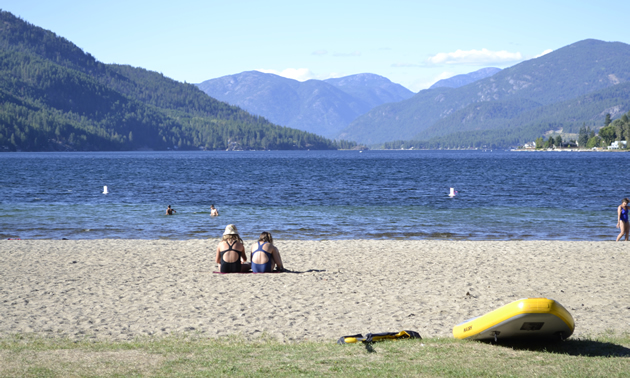 It also has a resident population that is deeply involved in creative expression, and within the community you will find locally made pottery, paintings, carvings, sculptures and handmade jewelry, as well as consumable merchandise like soaps and beeswax candles.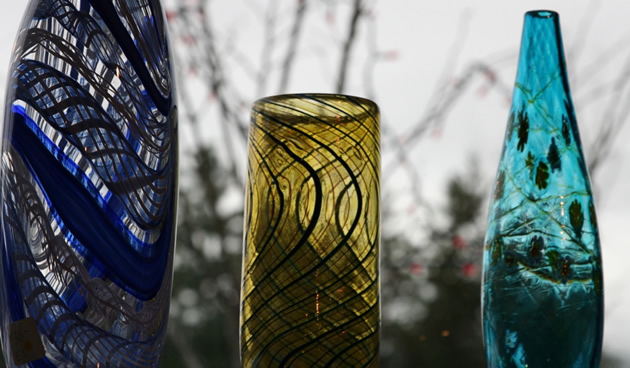 Along with the annual Homecoming Summerfest on July 8, and on behalf of Regional District Area C, the Christina Lake Tourism Society will host a special event to celebrate Canada's 150th birthday: the Lakers Style/A La Mode De Chez Nous, funded in part by the Government of Canada and Destination B.C.
"The project will highlight our diversity, our unity and our pride through the arts, games and environmental awareness," said Cindy Alblas, tourism manager. "This will be one year you do not want to miss. All of our tourism operators are gearing up for a busy season and we will be hosting familiarizing tours for other visitor centres and tourism ambassadors who are interested in learning more about our area."
The Les Furber-designed Christina Lake Golf Course, famous for its black sand traps, is an important attraction in the Boundary region. Christina Lake's other amenities include pickleball courts, an outdoor exercise park and a bike-pump park where children just learning to ride can develop balance, co-ordination and strength. There are 27 public access trails around the lake itself for hiking and mountain biking. Organized annual events include Winterfest, Homecoming Summerfest, a triathlon, a sandcastle contest, a river-side archery event, community spaghetti dinners and many more activities organized by various groups.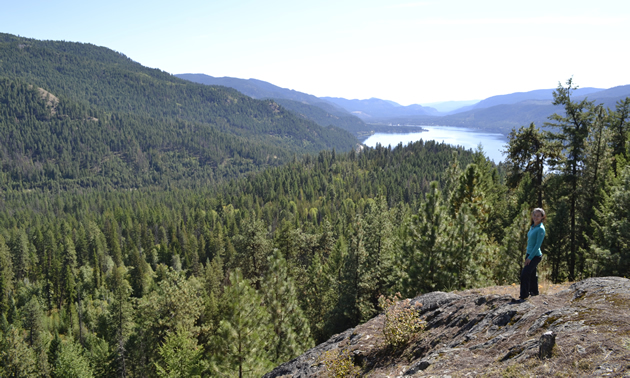 "There's never a dull time around here," Alblas said. "If you're involved in the community, there's always something happening. We are a small community with big spirit. Along with the (increasing) business and services at the lake, we have several community organizations that help to drive our community engagement and our social life."