Zip-a-dee-doo-dah in Fairmont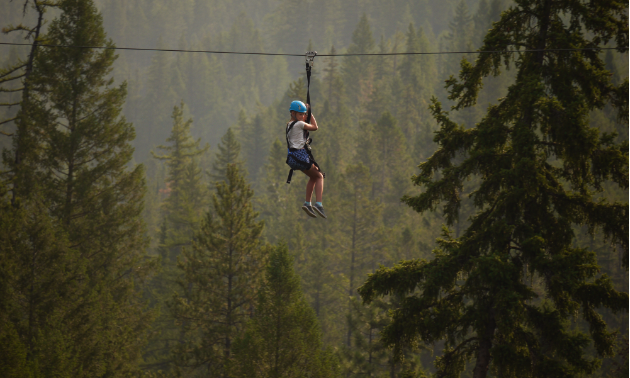 Look, up in the sky. It's a bird. It's a plane. It's a tourist ziplining through Fairmont!
Mineral Mountain Zipline is up and streaking through the Columbia Valley treelines thanks to owners Todd and Jay Manton. The Manton duo have expanded their business from Kokanee Mountain Zipline in Nelson. Zipping from the West to the East Kootenay has turned out to be a wise choice for the Mantons.
"We were looking for a spectacular area and Fairmont Hot Springs Resort was looking to create new attractions for their resort," Todd said. "The resort offered the perfect location for our new course and a great working relationship has been born."
Mineral Mountain Zipline offers six different ziplines on a two-hour tour. Two guides bring a group through the course and do all the clipping and braking for them, making the attraction a hands-free tour for guests. The course starts off small and low, progressively getting longer, faster and higher. The most impressive part of the course is 1,600 feet long and 200 feet off the ground while reaching speeds of up to 80 kilometres per hour.