Unique Creston furniture store has an eye for design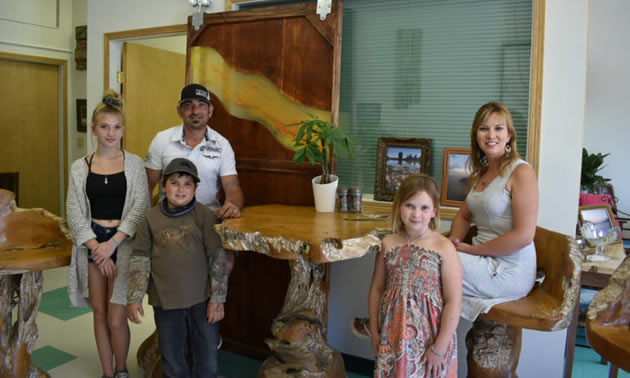 An eye for design and the courage to follow a dream led to the opening of Creston's Dombelltay Custom and Live Furniture Store this past summer.
Owned by husband and wife team, Jeremy and Sarah Smith, the store specializes in live-edge wood products such as benches, tables, bar sets and countertops. The couple produces functional, one-of-a-kind pieces that retain the natural edge of the wood. A new product expansion is the incorporation of resin and glow sand into their furniture designs.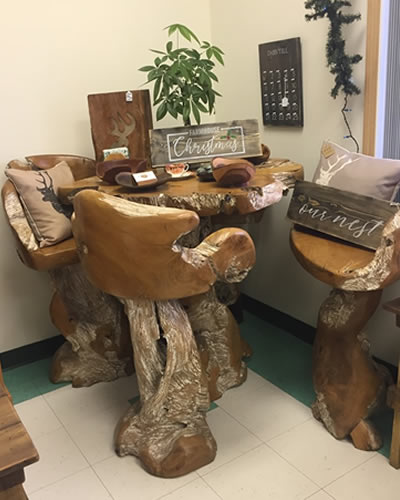 "Every creation is hand-made with love and care," said Sarah, "You will never find one of our products at a box store and that's what makes [us] unique."
Along with ready-made products in-store, the couple welcomes custom creations and encourages people to stop by the business for a consultation.
The store also carries an extensive selection of locally-made products and giftware from local artisans and entrepreneurs such as stained glass, scenic local photography, crocheted items, organic soap, graphic signs and wooden shelves and crates. Soap-making, chalk couture and stencilling classes are a recent addition to the business and are proving very popular.
"So far they have been a success and a lot of fun!" said Sarah.
Additional classes in stained glass and jewelry are planned to start in January. Future plans for the business include a bigger storefront and online shopping.
Dombelltay Custom and Live Furniture Store is located at 2804 Unit 3, Highway 3 in Creston.