Three antique stores, one busy guy for Cranbrook's Don Langvand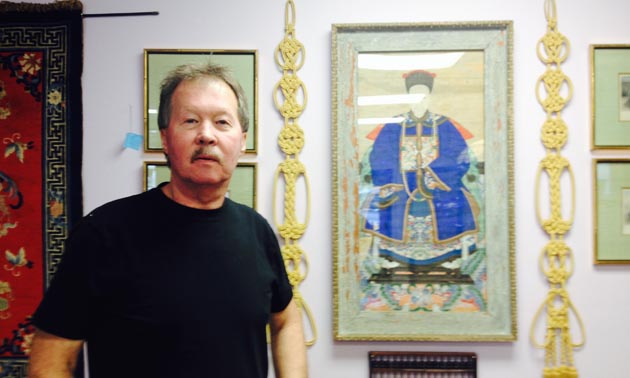 "It wasn't supposed to be that way," said Don Langvand, explaining how he ended up owning three antiques stores in the area.
Four years ago he opened Dragon Antiques in Cranbrook, but for five years Langvand had pursued space in the Cranbrook History Centre. Then he was driving by a storefront in Marysville and a "For Rent" sign caught his eye. Thus Atlantis Antiques was created last year and much of the shop is filled with antiques with an Asian persuasion. Surprisingly, the history centre deal came through and Phoenix Antiques joined the Cranbrook scene.
Langvand seems quite happy, though busy, and said that tourists are consistently his best customers.