Teck and Ridley Terminals ink agreement to increase shipments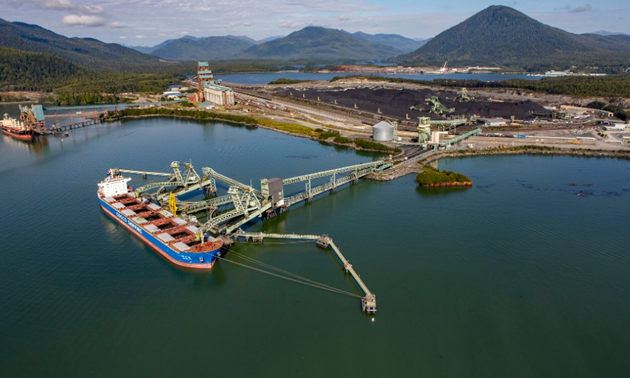 An expanded commercial agreement between Vancouver-based Teck Resources Limited and Ridley Terminals Inc. will allow Teck to increase shipments of steelmaking coal from its B.C. operations.
The new deal is effective from January 2021 to December 2027 and increases contracted capacity from three million tonnes per year to six, with an option for Teck to extend that amount up to nine tonnes per annum.
Vancouver-based Teck Resources says the agreement will enable the company to provide greater flexibility and improve overall performance within its steelmaking coal supply chain.
Don Lindsay, president and CEO of Teck said, "We are looking forward to building on our strong working relationship with RTI and new principal owners Riverstone-AMCI to safely and efficiently transport our product to customers."
"Teck is a long-time, valued customer of RTI," said Marc Dulude, president and COO of Ridley Terminals Inc. "This agreement further solidifies our strong relationship and demonstrates our commitment to our customers to provide fast, efficient and reliable service. RTI is proud to be a part of Teck's long-term development plan and vision."
Financial terms of the agreement were not disclosed.