Taking ski boot-fitting to an international level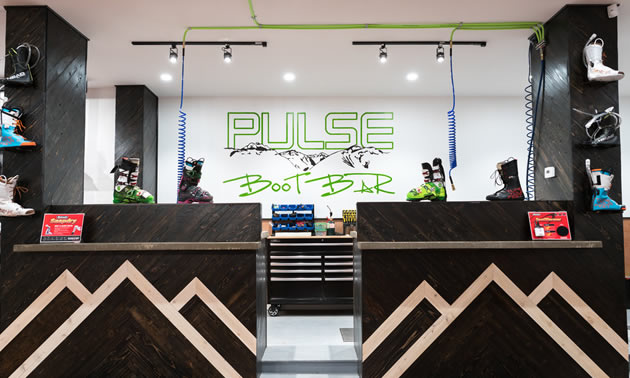 In four short years, Pulse Boot Lab and Ski Co. in Revelstoke has captured the attention of dealers across North America and overseas with their solution-based PULSE Fit System. Started from a need for better tools, liners and performance accessories in the bootfitting industry, the company has been turning heads since the launch of their flagship Revelstoke store in 2015.
Taking their momentum further, the PULSE Fit system will debut for the first time at the Outdoor + Snow Show in Denver, CO at the end of January 2020. The team will be showcasing all components of the PULSE Fit system and sharing their technology and expertise with other companies in the ski boot industry. Already, large retailers such as evo have taken an interest in the system after it was featured on an online podcast.
"We are thrilled to be attending the Outdoor + Snow Show in January," said Kai Palkeinen, co-owner of the Pulse Boot Lab and Ski Co., "This is an opportunity for us to share the technology and products we have developed and tested through our own experience in a live retail environment - with an ultimate goal of changing industry standards for good and revolutionizing the bootfitting experience for all retailers."