Send your kids on a summertime adventure in Kimberley and Cranbrook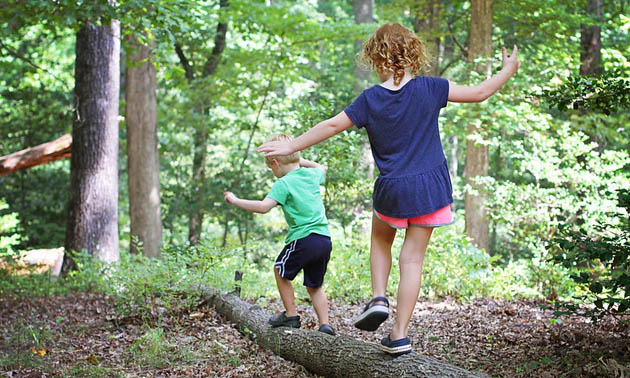 Summer! As a child, I remember it being a time of carefree outdoor adventures and long, lazy days spent in imagination and exploration. If you're looking to send your child on an outdoor odyssey of their own, you're in luck. Wildsight, a local conservation organization with branches across the East Kootenay region, still has spaces available for their Camp Odyssey program in Kimberley and Cranbrook.
Suitable for children ages seven to 12, the focus of this fun outdoor day camp is hiking and nature exploration, with plenty of time dedicated to creativity and free play. Depending on the location of the camp, activities will include gardening, wilderness survival skills, building forts and mason bee houses, splash park fun, crafts and games.
Cranbrook: August 17 – 20, 2020
Based out of St. Mary's Catholic Independent School, the camp will be held primarily around Kinsmen Park in Cranbrook. On Wednesday, August 19, we will be making a trip into the Cranbrook Community Forest. Camp runs from 9 a.m. to 3:30 p.m. each day. Join us for a fun, creative and rewarding outdoor adventure!
Kimberley: August 24 – 28, 2020
The Kimberley Independent School is the starting base for this year's camp, with each day ending at the Kimberley Splash Park. Campers will be spending time in the Kimberley Nature Park, Rails to Trails and the Kimberley Community Garden. Camp runs from 9 a.m. to 3:30 p.m. each day.
Registration for the Camp Odyssey program is on a first come, first serve basis. To secure your child's spot, payment is required with registration. Both full week and individual day registrations are available. For more detailed information and to register, visit the Wildsight Camp Odyssey website.