Salute to an environmentally sustainable salon in Fernie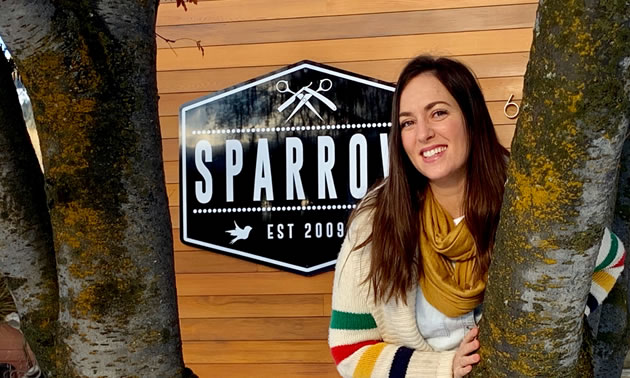 One of the keys to protecting our environment and communities in a responsible and sustainable way is coming up with innovative green solutions for dealing with our waste.
In a first for Fernie, a partnership between Sparrow Hair and Green Circle Salons aims to reduce the salon industry's environmental impact on the planet by recovering and repurposing beauty salon waste.
Over 191,055 kilos of waste is put into the landfill by hair salons across North America daily. In an effort to reduce that amount, The Green Circle Salon program collects, recycles and repurposes a salon or spa's hair clippings, colour tubes, used foils, aerosol cans and gloves into environmentally-friendly products and clean energy. Hair clippings are turned into oil booms to be used in environmental clean-up or processed into a proprietary-type of bioplastic and made into garbage cans and other types of plastic goods. Metal waste is decontaminated, recycled and made into products like car parts, playground equipment and bicycle frames. The water from hair colour is purified, and the remaining harmful chemicals are incinerated and used in clean energy production.
The program launched at Sparrow Hair on February 1. Using branded bins provided by Green Circle, the salon has placed them for clients to see how the waste is separated. Salon operations manager Brona Kekenakova said, "[Green Circle] also provides us with monthly statistics about the amount and weight of the waste that we send to their collection facility, so we are interested to see the numbers. . . "
"The Green Circle program is an extension of our commitment to protecting our environment and community in a responsible and sustainable way," said Stacey Goldade, owner of Sparrow Hair. "By doing business with us, our customers have the peace of mind knowing that they are contributing to keeping our communities and environment healthy."
Goldade estimates that by joining the Green Circle Salon program, Sparrow Hair will reduce their salon waste by up to 95 per cent. Goldade is understandably excited and proud that her salon—the first in Fernie to become a certified Green Circle Salon—is involved in such an innovative program. She hopes to be a catalyst for other Kootenay-area salons to join the Green Circle movement.