Salon with a conscience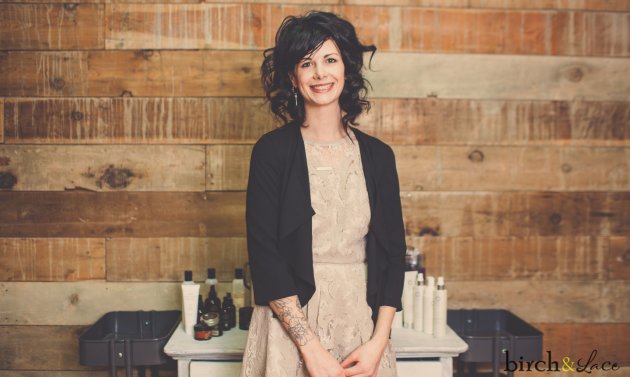 Sara Jeffery opened her Revelstoke salon, Birch and Lace, in October 2014. Her focus on environmental consciousness adds an important layer to her business.
The staff members at Birch and Lace are trained, passionate professionals who offer hair and makeup services with an eco-friendly twist.
"All of the hair we cut is repurposed by creating hair booms and soaking up oil spills," said Jeffery. "All of the foils we use in ladies' highlights get recycled. Any leftover colour, which would be washed down the drain in most salon scenarios, is stored safely and once there is enough, it is incinerated in Vancouver, the energy going to BC Hydro and leftover ash used in construction. All other materials are recycled here in Revelstoke, therefore the salon generates little to no waste."
The efforts do not end there. The salon also offers a refill program on many of its products, and there are travel-sized, repurposed bottles given away to clients who are interested. In the boutique you can find a selection of ethically sourced, locally made beauty products which contain safe, quality ingredients. The hair colour used at the salon is free of ammonia and gives great results.
Birch and Lace is open seven days a week, and Tuesday, Wednesday and Thursday evenings. To learn more, visit the salon website.