Revive your look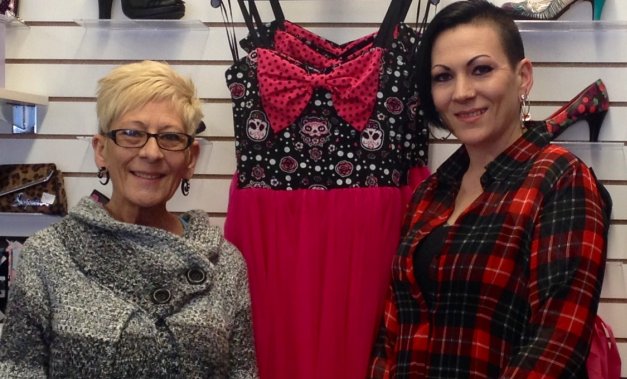 Revive Boutique is a welcome addition to Cranbrook, providing cutting-edge styles that appeal to a range of customers.
The new shop is located at 223 Cranbrook Street North and is owned by the mother-daughter team Janice Passmore and Julie Seip. The store carries swimwear, stylish clothing and home decor among other in-demand merchandise. The owners have a knack for knowing the needs of customers, having owned a successful shop in Moosejaw, Saskatchewan, for 18 years.
"Revive Boutique specializes in providing exceptional customer service," said Seip. "We strive to make our customers feel glamourous and beautiful no matter their size. We offer Pinup-style couture in all sizes from small to 4X. We also carry casual fashion as well as edgy fashion and footwear by T.U.K."
Seip offers body-piercing services, and she has 18 years experience, certified in Phlebotomy and Central Sterile Reprocessing through the Saskatchewan Institute of Applied Science and Technology.

For more information, call 778-517-5225, or visit the company's Facebook page.