Study shows Kaslo Sourdough pasta good for gut health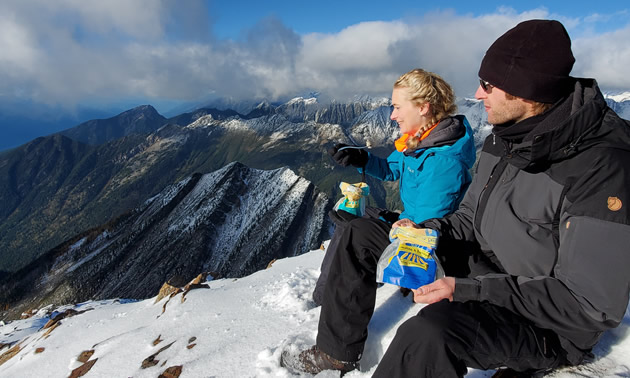 Turns out that too much of a good thing can be . . . good.
Kaslo Sourdough, makers of the world's first sourdough pasta, conducted a research project with the University of Calgary to determine if the specialized pasta encourages lower blood-glucose responses, influences insulin levels and benefits microorganisms in the gut.
The results are in. Kaslo Sourdough's unique pasta recipe uses an ancient fermentation technology to create its Pasta Fermentata and the product contains a "good" bacteria called Lactobascilli. Turns out that high levels of this bacteria are beneficial.
Our gut microbiomes contain a variety of different bacteria and fungi—good ones and bad ones, and the proportions of each fluctuate at different times. Healthy and high levels of Lactobascilli from the sourdough pasta can contribute to a healthy microbiome because they crowd out other bacteria, some of which can be harmful to humans.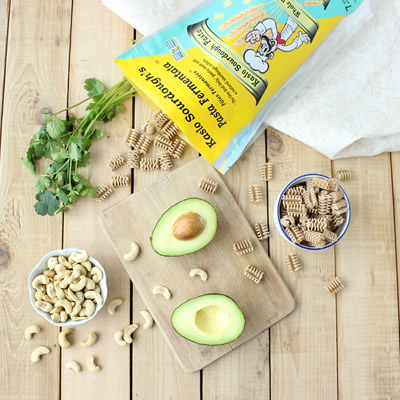 Lactobascilli may also promote the growth of good bacteria in the gut microbiome. Interestingly, the results also showed that the Lactobascilli from Kaslo Sourdough's fermented pastas also "crowded out" the growth of fungi, so there was lower fungal diversity in participants after they had eaten the sourdough pasta. In conclusion, healthy, dominant Lactobascilli in the digestive tract are associated with a healthy gut microbiome and reflect the health-promoting qualities of sourdough pasta.
"Having a healthy microbiome takes maintenance and it's important to eat the right foods that help support good gut bacteria, and from what we're seeing in the results, our pastas contribute to that," said Silvio Lettrari, owner and operator of Kaslo Sourdough. "The Lactobacilli bacteria in our sourdough culture play an important role in producing the lactic acids that support the flourishing of good gut bacteria and suppress the growth of other bacteria and fungi—they are a "police force" to be reckoned with!"
Kaslo Sourdough general manager Heidi Lettrari added, "It's been rewarding to be a part of the study with Dr. Shearer [of the University of Calgary], and in the coming months we'll be working on figuring out how we can support the research publication. We're also grateful to all the people who took part in and supported the study—thank you!"