Have your say on the Koocanusa Recreation Strategy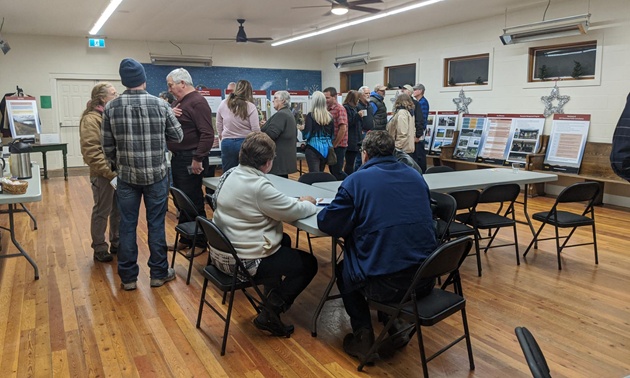 In prime summer season, the Koocanusa area sees tens of thousands of local residents and tourists visit. With abundant camping, fishing and other recreational activities, it's a popular spot for outdoor enthusiasts. It's also an area rich in First Nations culture and history, as well as being home to many at-risk species and sensitive ecosystems that need protection.

Hosted by the Koocanusa Recreation Steering Committee, four open houses were recently held, which provided an opportunity for local residents, stakeholders and users of the Koocanusa area to learn about current and proposed strategies for improving recreation management in the area. For anyone who missed attending an open house, there is still time to offer feedback on the updated Koocanusa Recreation Strategy by filling out the online form on the Koocanusa Recreation website. The deadline for feedback is December 15, 2019.

Jeff Zukiwsky, co-ordinator of the Koocanusa Recreation Steering Committee said, "We will use feedback from the open houses to update the Koocanusa Recreation Strategy in 2020. He continued: "In addition to public feedback, we'll also be consulting with local First Nations, stakeholders, wildlife experts, archeologists and many others. A wide range of values are being considered when looking at recreation management options and strategies."

Formed in 2014, the Koocanusa Recreation Steering Committee helps to foster more responsible and sustainable recreation on Crown land, while allowing local businesses, stakeholders, stewardship groups and the public to play key roles in the area's management. The committee is a partnership between the B.C. Government, Ktunaxa National Council, Tobacco Plains Indian Band, Regional District of East Kootenay and Columbia Basin Trust.