Go shoe shopping in Revelstoke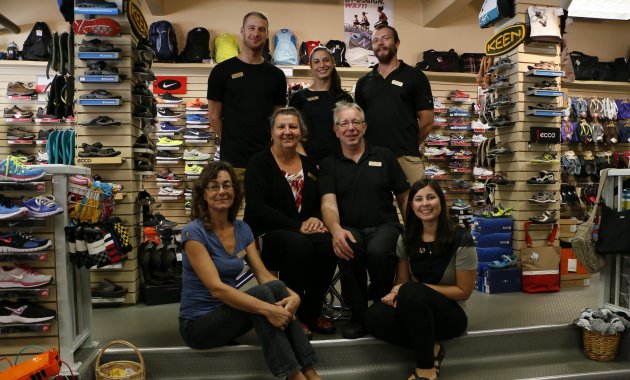 Malcolm and Debbie Bott own Universal Footwear in Revelstoke, and recently celebrated their 25th anniversary with the business.
While the company has existed since 1976, the Botts are celebrating the 25th year of their ownership, and all the success that came with it. They take a personal approach to the business, attending regular shows to learn what is on the cutting edge of the shoe market, and delivering the best products to their customers as soon as the items become available. Malcolm even offers a repair/rebuilding service (for shoes purchased at their store).
Customers are often pleased when they see the price tags at Universal Footwear, as costs are kept at a competitive level and are very reasonable.
The brilliant marketing decisions, hands-on ownership and top-quality staff have earned the business several awards over the years for customer service and Malcolm was one of the Kootenay Business Top 10 Business People in 2013. We look forward to seeing this company grow and flourish for decades to come.
To learn more, visit Universal Footwear's website.