Get your glow on at Studio Bronze in Castlegar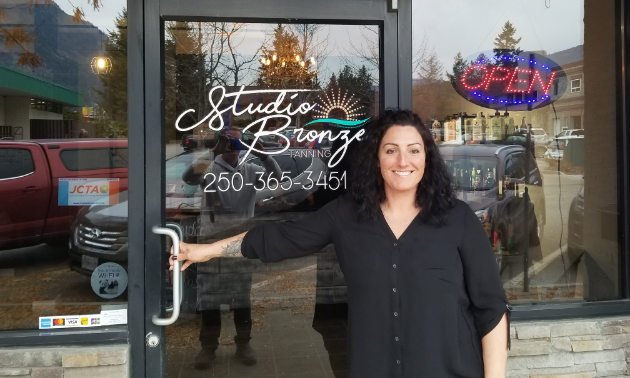 Some people shine brighter than the rest and have an indescribable, sunny personality. We now know where those jovial souls get their extra rays of sunshine: tanning—specifically, Studio Bronze in Castlegar. The recently-opened, upscale tanning studio is all about spreading that warm glow to everyone who walks through the door.
"If you are having a bad day, I swear a tan will help," said Nikki Luxton, owner of Studio Bronze. "I love people and making them happy. Interacting with them is the highlight of my day. This type of environment is always positive and clients are excited to get in for a tan. It's a small indulgence they can take for themselves in their busy day. Everyone leaves a tanning salon relaxed and happy."
Studio Bronze offers high-end tanning beds with curved acrylic for relaxation while laying down, comfort cooling, high pressure facial bulbs and music. Studio Bronze also carries a variety of tanning and after care lotions.
One of the main reasons Luxton opened Studio Bronze was to offer the availability to tan after work and on weekends. The salon is open Monday to Friday from 9 a.m. to 7 p.m. and Saturday from 11 a.m. to 4 p.m.
"Our hours of operation are designed to fit Castlegarians busy lifestyles," Luxton said. "Walk-ins only and your first tan is on me!"