Find your tribe at The Den Performance Training Centre in Cranbrook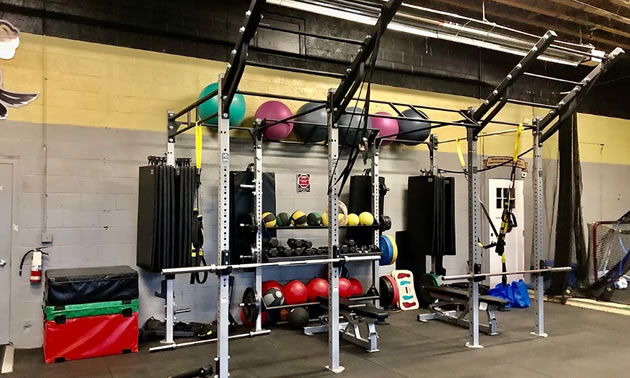 Having a tribe all your own goes a long way to fulfilling goals. Join the tribe at The Den Performance Training Centre in Cranbrook, a new functional strength training facility for all bodies, beginner to advanced.

With a tagline of "Embrace, Empower, Evolve" the fitness professionals at the Den believe in the power of community, fostering an environment that embraces and empowers people no matter where they are in their fitness journey. Gaining control of your health is one of the best things you can do for your life. The instructors at The Den are focused on educating clients in a fun, safe and energetic atmosphere where everyone is welcome.

Customized, private one-on-one training is available. For clients who prefer a little extra motivation, The Den offers small group training, up to a maximum of four people—working out is better (and more fun!) with friends. Are classes more your fitness style? The Den offers a wide range of classes suitable for any age and ability. From heart-pumping workouts, glute training, core, rotational movements, mobility and stretch exercises, there's a perfect class for any fitness level.

Looking to get the whole family involved in maintaining a healthy lifestyle? The Den offers Little Tribe, specifically for kids aged 8 to 12. Led by a certified personal trainer, Little Tribe is designed with lots of games and drills to get kids moving. For adults, the new Beer and Barbells workout combines a super-fun and intense game-based fitness class, with the opportunity to hang out and socialize post-workout. How awesome is that?