Empowering female entrepreneurs: Teck offers grant to attend Vancouver E-Series conference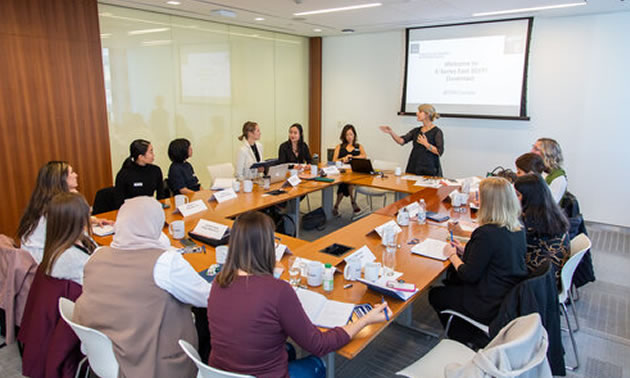 Calling all female entrepreneurs from the Elk Valley! Are you looking to gain new skills and confidence to elevate your business? Teck Resources is inviting interested women to apply for a grant to attend the Forum for Women Entrepreneurs (FWE) E-Series, a three-day conference held from May 13 - 15 in Vancouver.
Specifically designed and geared towards women entrepreneurs and business owners, attendees will explore topics such as sales, digital marketing, branding, financial literacy and more. Upon graduation, each participant will receive 12 months of dedicated one-on-one mentorship, enabling the continued support and accountability needed to be successful. According to FWE, graduates from their program are three times more likely than the national average to still be in business after five years of operation.
Tammy Ogden, community liaison for Teck Coal, said, "E-series is for any self-identified woman entrepreneur who is currently leading business at any stage, in any industry. This includes businesses in the start-up, high growth or mature stage. They will walk away with the tools and resources to grow their business."
"We are looking for one growth-driven female entrepreneur from the Elk Valley to apply to and attend E-Series as a Teck grant recipient," said Ogden.
The grant will include $2,000 towards the $2,500 tuition fee for the conference - the recipient will be responsible to cover the remaining $500. In addition, $1,000 will be provided to cover travel and accommodation and Teck will also pay for meals for the grant recipient while they are in Vancouver.
Teck Resources has supported the Forum for Women Entrepreneurs since 2012. The partnership between FWE and Teck is "bringing real impact to women business owners and their communities," said Ogden.
Female entrepreneurs and business owners who are interested in attending the Forum for Women Entrepreneurs (FWE) E-Series conference can apply for the Teck grant by completing an online application at Fwe.ca/eseries-west. The deadline for the application is April 3, 2020 at 5:00 p.m.