Crumbs Cakery & Cafe cruises down the highway to Sparwood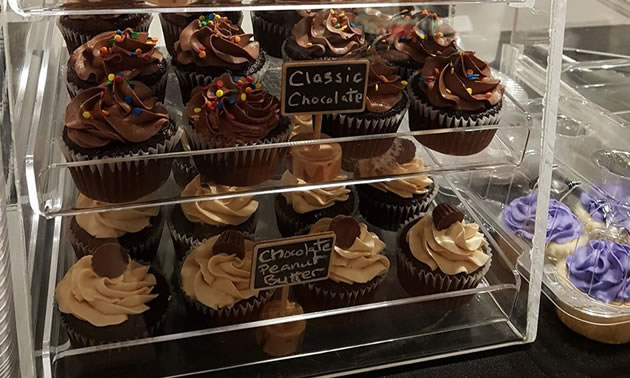 A popular eatery and fixture in Fernie for the past four years is moving. Crumbs Cakery and Cafe has relocated to Sparwood's Centennial Square and operates Monday to Friday, 6 am to 2 pm, out of the Funky Pizza building.
Owner Amy Cardozo and her husband Jeremy decided to move their business to Sparwood where they live.
"To be back, with everything at home, is just such an incredible feeling," said Cardozo.
Featuring delectable delights such as six different flavours of cupcakes made daily, cinnamon buns, cookies, french macaroons and nanaimo bars, all items are made from scratch with recipes perfected over the years. The popular spot is also a hit with the lunch crowd. The menu offers two daily soups, fresh salads and sandwiches, wraps and quesadillas. Savoury options include homemade Jamaican curry patties, sausage rolls, chicken pot pies, tourtiere and fresh loaves of bread.