Community connection for women in Castlegar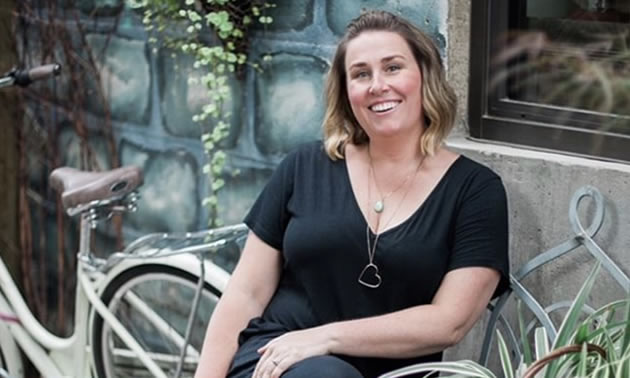 A new space for women has come to Castlegar - an inclusive, welcoming community where women of all ages can come together to learn and grow, collaborate and connect.
Her HQ is a unique female-centred co-working space and personal growth hub located in downtown Castlegar. The brainchild of local businesswoman Amy Koenen, the innovative working space was born out of a passion for helping other women like herself. Struggling with isolation and trying to achieve a harmonious balance between her work and private life while based out of local coffee shops was proving difficult and distracting for Koenen. Wanting to give women a non-gym option to work on themselves, Her HQ was created.
"It is like a gym for the mind and heart," said Koenen of her innovative new business, "There are lots of places to go to look a certain way — but where do you go to feel a certain way?"
Since opening the doors in May, an enthusiastic Koenen said they have been having a blast. From Women in Business networking workshops that encourage professional development to guided journaling and meditation workshops to macrame classes, Koenen and her staff have been kept busy. Upcoming workshops in November and December include Health through the Holidays, led by a certified nutritionist, The Gift of Imperfect Parenting and Women & Cannabis 101.
To help make things easier for clients, Koenen recently introduced a monthly personal growth membership. The membership includes credits that can be used towards upcoming classes and workshops. If you happen to be busy during a particular month, unused credits will roll over into the next three months.
Patrons who would like to rent a desk for an hour or a day can reserve a space to work in a quiet, productive, professional office. The location also has meeting spaces to rent. Co-working space can be booked yearly, daily or with a convenient 10-visit punch card.
"Helping women and seeing women at their best is something that is really near and dear to me," said Koenen. She plans to grow and evolve her business to suit the changing needs of her clientele. The future looks bright for girl power in Castlegar.