Basin PLAYS initiative encourages fun and fitness for kids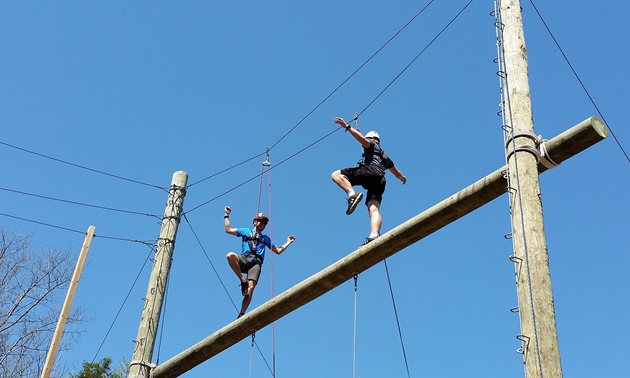 Can technology be addictive? For any parent who has ever struggled with getting their kid to drop the device, dump the couch-surfing and get outside, the answer will be a resounding "Yes!"
We know too much screen time is unhealthy for anyone, but it's especially unhealthy for children. According to the 2018 ParticipACTION Report Card on Physical Activity for Children and Youth, only 37 per cent of our kids are reaching their recommended physical activity levels. A growing body of evidence indicates that being active in childhood is essential for a healthy brain. It's all about the brain + body equation: in order to get the wheels turning in their brain, kids need to get moving.
The Columbia Basin Trust recognizes that healthy lifestyles for children and youth lead to healthy lifestyles for life. Through its Basin PLAYS initiative, the Trust is providing over $377,000 to 24 projects throughout the Kootenays. The program works with community sports groups, volunteer coaches, schools and others to provide the resources and support they need to encourage kids to be more active.
"These projects improve accessibility and expand the quality and diversity of relevant infrastructure and equipment to get kids moving," said Aimee Ambrosone, Columbia Basin Trust Executive Director, Delivery of Benefits.
From building a playground in vacant green space, to constructing a challenging high-ropes course at a local camp or building a natural adventure park for kids to explore, these projects are designed to intrigue, interest and most importantly, get our kids moving.
See this Columbia Basin Trust backgrounder for a full list of projects approved for 2020.