Rebecca Jewell
Falling instantly in love with Nakusp, Rebecca Jewell decided not to wait until retirement to make it her forever home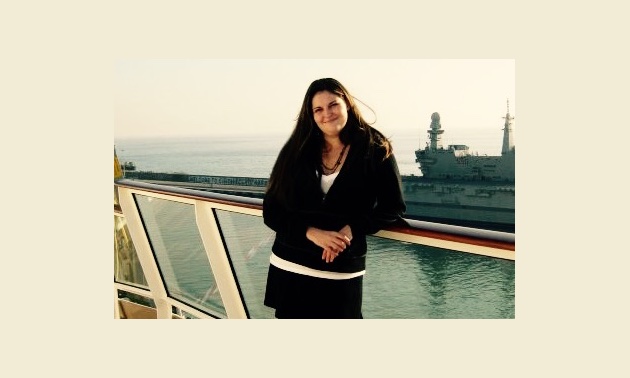 In 2010, Rebecca Jewell saw that motorcyclists were in need of additional accommodation in the Nakusp area, and so she started Riders Retreat. Now, this all-inclusive campground for bikers is one of the most popular places to stay along the Kootenay Lake motorcycle loop. It is also becoming a popular destination for groups to hold annual events. To support other local businesses, Jewell offers group rates and catering services, as well as discounts on golf and hot springs passes.
Below, she tells Kootenay Business why and how she started Riders Retreat:
How did you come to choose this line of work?
When I moved to Nakusp, I was so surprised by the existing tourism market for motorcyclists, and the shortage of accommodations in town. Before starting the business, I opened my home on a constant basis to stranded tourists on bikes.
What is it about your work that has you excited to get out of bed in the morning?
In all my years of customer service, I have never come across such an amazing group of people; they all have such a sense of adventure. They are also such a community. Strangers are instantly friends and they all share the love of the road, and a remarkable passion for life. It's a privilege to be a part of such a close-knit society.
What's your focus for 2016?
Our focus this year is to do some branding and merchandising, really get our name out there. Ninety per cent of our business has been through word-of-mouth, which is amazing, and we are busier every year, but I look forward to seeing the opportunities for growth that some actual advertising would create.
Why did you decide to become an entrepreneur in the Kootenays?
I came upon the hidden treasure of this valley while on vacation and I've never felt so at home anywhere I've travelled. Something about the people, the lifestyle, the mountain views and the fresh air told me this was the life I would like to retire into. Two weeks later, I decided that life is too short and I wasn't going to wait 30 or 40 years for retirement. I moved to Nakusp and very quickly discovered that I would have to create my own success here if wanted to stay for any length of time. An idea was born and now I get to help others experience all the riches the Kootenays have to offer.