Social shopping
Country Roads General Store is a fun place to shop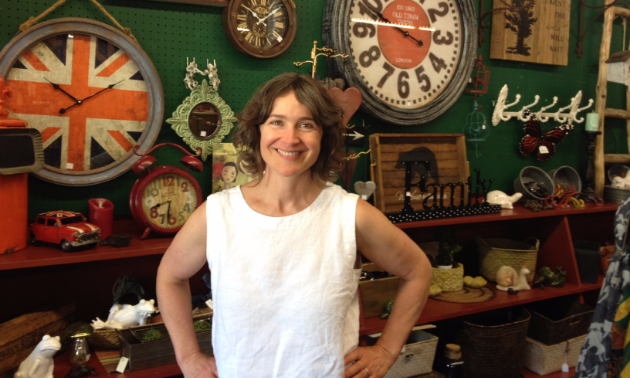 Country Roads General Store has been serving Fruitvale and the surrounding area since 1989. It carries a range of one-of-a-kind gifts for your home or office as well as a wide array of livestock feed, farm supply and premium pet food. It's a family-run business that prides itself on top-notch service. Sara Stuart is the owner/operator and says you can always count on finding something out of the ordinary.
What led you to become involved in this line of work?
Chance!
What's a recent trend in your business that you are excited about?
It's getting older now, but I was very excited when the "industrial vintage" trend surfaced in the home decor market a few years ago. I love that look.
What aspect of being in business has surprised you the most?
I am surprised and pleased that, even with all the talk about consumers doing more and more shopping online, I still regularly see people out and about, simply enjoying shopping for fun.
What kind of workshop or seminar would be of value to you as a business owner?
Using social media to market my business. I'm hopeless in this area.
What is your passion outside of work?
The outdoors.
What's your favourite part of your job?
I enjoy customer service and the occasional spontaneous chat.
What is your favourite product in your inventory and why?
We have a line of Canadian-made slippers by Laurentian Chief that Country Roads has carried for over two decades. Little has changed with the line in that time and it still is a strong seller every year.
What's the best compliment your business has received?

People will come in from another town or province and let us know they make a point of stopping in every time they're in the area. We love that.