Secure by Design: keeping the Kootenays connected
Kirk Ismay is the owner of the local business Secure by Design, a Best of Business Award winner for Internet Service Provider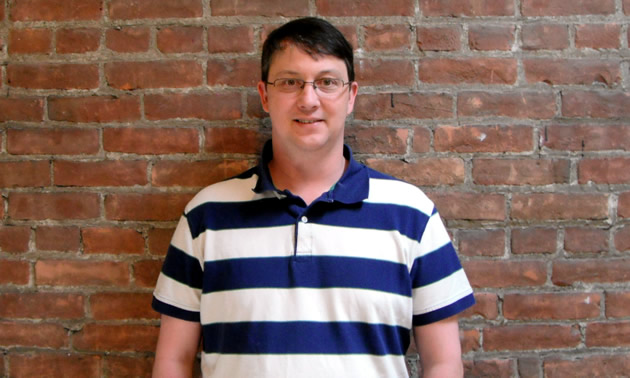 For Kirk Ismay, working with computers and the Internet was a natural progression. Today he owns Secure by Design, a company that came into existence when he took over Net Idea in 2008 after working with the business for 12 years. Secure by Design provides high-speed Internet and web-hosting solutions primarily to residents of the Kootenays. The company can also provide broadband Internet service and cable Internet and is in the process of adding fibre optics over the next few months. Ismay told us a bit about running a Kootenay tech business from his home base in Nelson, B.C.
What was your first job and what did you learn from it?
I was about 14 when I got my first job at Georama Growers. I spent that summer helping my uncle Case dismantle the glass roof on one of the older greenhouses, then paint and prepare it for a new, inflated roof. It's still there today.
It was a great experience for me, and I learned a good work ethic from my uncles and grandfather. From them I learned to work hard and to take pride in a job well done, no matter what the job was.
What do you like most about your current job?
I enjoy helping people solve their Internet or technology problems. There's very little routine work, so no one day is like another. There are always new technology products coming out and new ways of using the Internet for business. It's never boring and often challenging.
We're a small shop, so it's great that I get along with Corey Voisard, employee of the month almost 3 years running!
Why did you choose to get into the technology/Internet industry?
I grew up with computers and discovered I had a talent for understanding how they worked and how to fix them. I like to take things apart to see how they work, which helped me hone my creative problem-solving skills.
My family's first computer was a Commodore Vic 20. I did a little bit of basic programming on that. We upgraded to DOS and eventually Windows computers along the way. My brothers preferred to play games on them—I usually ended up fixing the machine when things went wrong.
I took the Computer Information Systems program at Selkirk (College). When I finished that I found my first steady tech job at Net Idea and have been involved in the Internet industry ever since.
Can you offer some advice to anyone just beginning a business venture?
Find a way to contribute and serve, and charge a fair price for your work. Keep learning about your clients and industry so you can adapt to changes as they come. Put together a good team and learn to delegate the work you aren't great at so you can focus on what you do well. Treat your clients fairly, and your business will flourish.
What's your passion outside of work?
When I'm not at work, I enjoy spending time with my family. My wife, Candice, and I have five children, ages 11 to 19. Last year, my oldest moved out on her own, so now we have a homestay student from Japan staying with us for a few months. We enjoy life in the Kootenays, whether we're camping at Christina Lake and Crawford Bay or skiing at Red (Mountain Resort) or Whitewater.
Over the last year and a half, I've been taking guitar lessons. I'm enjoying the experience, but won't be giving up my day job anytime soon!